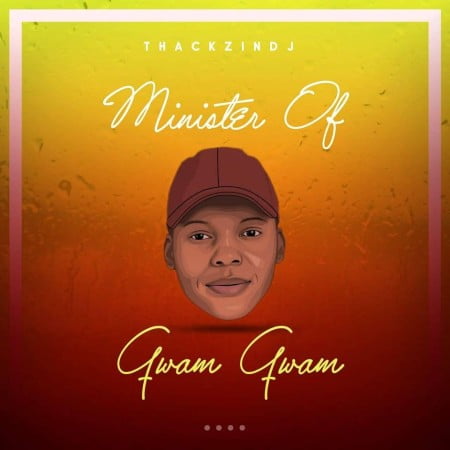 ThackzinDJ drops a new project titled Minister Of Gwam Gwam.
He graciously drops this 10 Amapiano joint with different amazing artists like Mkeyz, Siya M, Erica, and a few more inclusive.
Khobzin and Larifa appeared on the first track as they made an amazing combination on Ama'Levels before releasing it to Erica on the second track.
Mkeyz also proved how happy he can be when it comes to Amapiano as he appeared lastly on the track titled Yeka'Umona.
With an amazing reasoning and massive appearance, he brings this as a new offering.
ThackzinDJ – Minister Of Gwam Gwam
1. ThackzinDJ – Ama'Levels ft. Khobzin & Larifa
2. ThackzinDJ – Go Away ft. Erica
3. ThackzinDJ – Impilo ft. Deep Ck & Marikana
4. ThackzinDJ – Ujola99 ft. Khobzin
5. ThackzinDJ – Uthando ft. Siya M
6. ThackzinDJ – Isgubhu'Somdantso ft. Khobzin, Breeze & Larifa
7. ThackzinDJ – Minister Of Gwam Gwam ft. Khobzn
8. ThackzinDJ – Imal Ingenile ft. Musichlonza
9. ThackzinDJ – Uyavutha ft. Musichonza
10. ThackzinDJ – Yeka'Umona ft. Mkeyz