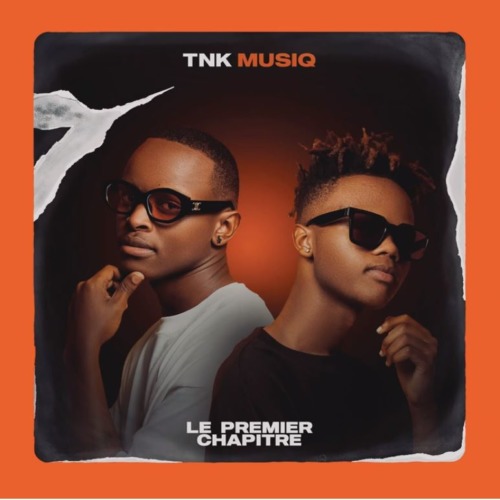 "Le Premier Chapitre" by TNK MusiQ is a highly anticipated Amapiano album that showcases the group's musical prowess and versatility within the genre.
The album features a collection of tracks that range from high-energy dance tunes to melodious and soulful compositions. TNK MusiQ demonstrates its ability to craft a diverse range of Amapiano sounds, appealing to a wide spectrum of listeners.
He introduced the project when he also dropped Cocktail featuring DJ Maphorisa, Daliwonga, Madumane, and Leon Lee.
Whether it's getting the party started with dance-inducing beats or creating a reflective and soulful ambiance, the album takes listeners on a musical journey that explores the multifaceted nature of Amapiano.
With its eclectic mix of Amapiano styles and captivating compositions, "Le Premier Chapitre" is set to become a favorite among Amapiano enthusiasts, offering a comprehensive and immersive listening experience.
ALBUM: TNK MusiQ – Le Premier Chapitre
1. TNK MusiQ & DJ Maphorisa – Hayi Baleka ft. Riky Lenyora & Tman Xpress
2. TNK MusiQ – Saka
3. TNK MusiQ – Cocktail ft. DJ Maphorisa, Daliwonga, Madumane & Leon Lee
4. TNK MusiQ – Shoutings
5. TNK MusiQ – Mina Nawe ft. Chley
6. TNK MusiQ & Tman Xpress – Impilo
7. TNK MusiQ & DBN Gogo – Bullet (Precussion Mix)