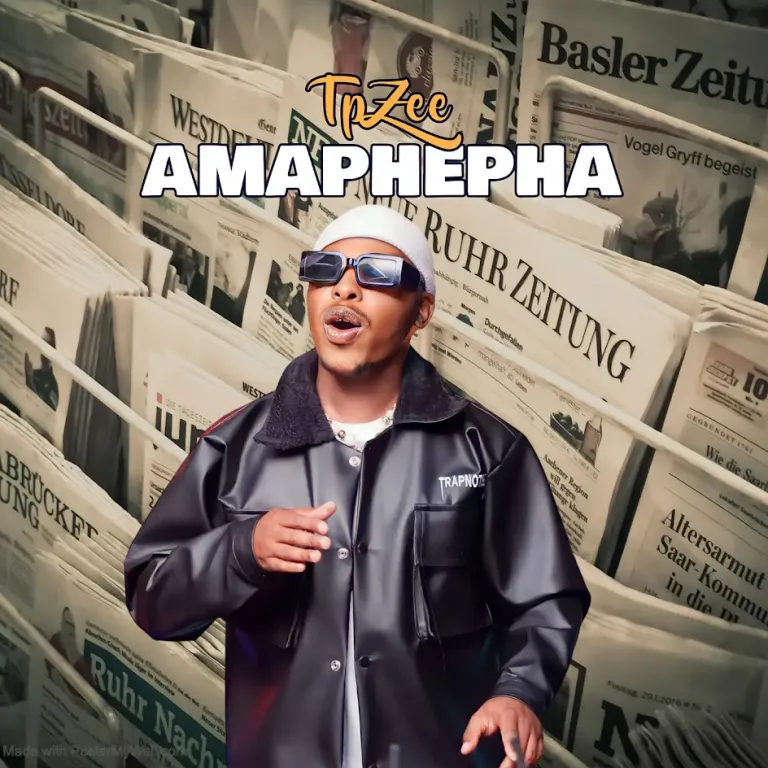 "Amaphepha" is the highly anticipated album by TpZee, a musical journey that delves deep into the world of Amapiano. This album is a treasure trove of diverse sounds, offering listeners a captivating and immersive experience from start to finish.
"Amaphepha" showcases TpZee's artistry and ability to create a rich and dynamic sonic landscape.
TpZee introduced the project when he dropped Langa Elihle featuring King JS.
The tracks within the album vary in mood, from high-energy dance tracks to soulful ballads, creating a versatile collection that appeals to a wide range of musical preferences.
The album is a testament to the evolution of Amapiano and the genre's ability to continue pushing boundaries and exploring new territories. "Amaphepha" is a must-listen for Amapiano enthusiasts and music lovers in search of a compelling and diverse musical journey.
1. TpZee & King JS – Amaphepha
2. TpZee & King JS – Inhliziyo
3. TpZee & King JS – Umthathe (feat. Slick Widit)
4. TpZee, King JS & Tracy – Thandiwe (feat. Slick Widit & Plugman)
5. TpZee & King JS – Langa Elihle (feat. King JS)
6. TpZee, King JS & Plugman – Umshini
7. TpZee, King JS & Plugman – Mustafa
8. TpZee, Bitter Soul & King Monopoly – Amaningi
9. TpZee & King JS – Hello Sponono (feat. Authentic 101)