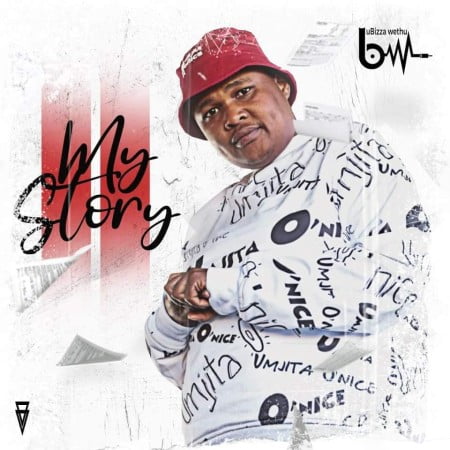 uBizza Wethu makes a new turn on the GQom production as he drops a new project titled My Story.
The new album from him houses 20 amazing GQom track where he explained his story in a different dimension holding each track with an experience.
He opens the album story first with Foster and Mr Vee Sholo where they all appeared as a duo in delivering Believer which happens to be his first stage, that is, to believe.
Master Dee takes the last round on the story as they brought it all down to the second phase of the lockdown.
In promoting the album, Caiiro also did his part in making a special appearance on the 14th track titled Amalanga.
Making the whole process worth it, he drops this new hit.
1. uBizza Wethu – Believer ft. Foster & Mr Vee Sholo
2. uBizza Wethu – Amantombazane ft. Mr Mandi, Bozza & IDK
3. uBizza Wethu – Native Yards ft. C-Zwe
4. uBizza Wethu – You Take My Breathe Away ft. Mr Vee Sholo
5. uBizza Wethu – Service iSlow ft. T Man & Six DreamChaser
6. uBizza Wethu – Ama Diovich
7. uBizza Wethu – Iziphaluka
8. uBizza Wethu – UmXhosa
9. uBizza Wethu – Porto
10. uBizza Wethu – Hlala Nami ft. Nokubonga
11. uBizza Wethu – Inkanuko ft. Nwaiiza Nande
12. uBizza Wethu – Hear Me Out Lord
13. uBizza Wethu – Pain Block ft. Listor
14. uBizza Wethu – Amalanga ft. Caiiro
15. uBizza Wethu – Umuthi
16. uBizza Wethu – Ndize Kanye Nkosi ft. Anande
17. uBizza Wethu – Kuzolunga ft. Anelisa N
18. uBizza Wethu – Father & Sons ft. Ace No Tebza
19. uBizza Wethu – Thatha (Gbv Song) ft. Anelisa N
20. uBizza Wethu – Lockdown 2 ft. Master Dee