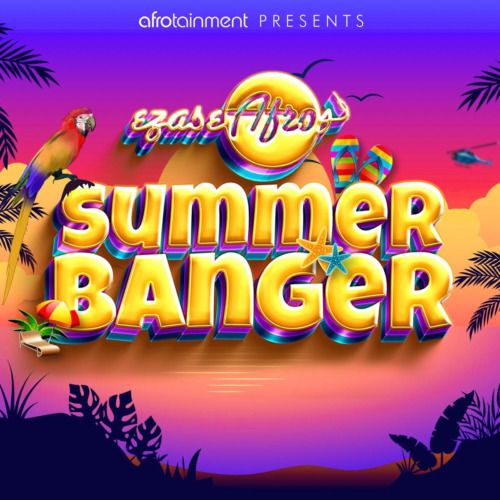 Afrotainment debut on this new project titled Ezase Afro Summer Banger.
They come heavy for their fans as they release it with 23 tracks holding artists from their record label.
DJ Tira has been a huge part of the industry as he has been playing his parts. His consistency in the game made him appear recently on Big Nuz's two tracks titled Groova Neyi Poki featuring Prince Bulo and Drip Iyaconsa featuring Skillz.
They hold the weekend so strong for their fans as they make this new release.
ALBUM: Various Artists – Ezase Afro Summer Banger
1. Q Twins – Yena Ft. Prince Bulo
2. NaakMusiQ & Duncan – Blow Your Mind
3. Mrizo – Ikhaya Lengoma Ft. Duncan & Prince Bulo
4. Big Nuz – Intombi eGroovayo Ft. Costah Dolla
5. Spirit Banger – Isondo Ft. Mondli Ngcobo
6. DJ CNDO – Hezekiya Ft. Prince Bulo & Sizwe Mdlalose
7. Slenda Da Dancing DJ – Dlala Mamazi Ft. DJ Tira, DarkSilver & DJ Perci
8. DJ Tira – Mzimbongalali Ft. NaakMusiQ & R Mashesha
9. Dlala Mshunqisi – Konke Ft. Diskwa Woza, Worst Behaviour & DJ Tira
10. Joocy – TheluMlilo Ft. Dlala Mshunqisi & Diskwa Woza
11. Tipcee & Sparks Bantwana – Uyibambe Ft. RudeBoyz
12. NaakMusiQ – Asilali Ft. DJ Tira & Kilimanjaro
13. L'vovo – Angazi Ft. Danger, DJ Tira & RudeBoyz
14. Beast RSA & Assiye Bongzin – Nami Angazi Ft. Dlala Mshunqisi & T-Man
15. DJ Answer – Kudlali'Jazz Ft. T-Man, Beast RSA, DJ Tira, DJ Pepe & Kwah [NSG]
16. DJ Tira – Esontweni Ft. Big Zulu, Mduduzi Ncube & Worst Behaviour
17. Tipcee – Inkulumo Ft. Beast RSA & Blaqkkid
18. Costah Dolla – Subway Ft. Tipcee & DJ Tira
19. Worst Behaviour – Thokoza
20. General C'mamane – 2030
21. Distruction Boyz – Induna
22. Prince Bulo – Black Out
23. RockSilver – Child Lock Ft. PartyBoyz