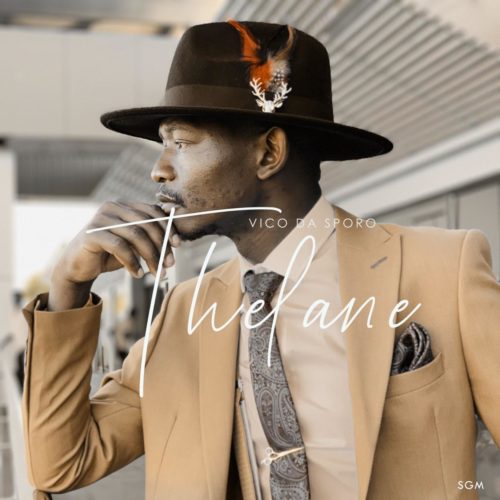 Vico Da Sporo brings his latest album project titled Thelane.
In this album, he housed 16 great tracks with different artists in the industry.
Opening the album, he opened it Thelane featuring O.G before releasing it to Singapoure on the next track titled Dliso Lam.
Vico Da Sporo has been consistent in dropping projects each year as he also dropped Bandlase which was an Afro House project.
Holding the wheel with Sandile, they've worked together on songs like Umuhle Ntombi and Luthando.
Bringing a new project, he debuts this to the World.
ALBUM: Vico Da Sporo – Thelane
1. Vico Da Sporo – Thelane ft. O.G
2. Vico Da Sporo – Dliso Lam ft. Singapoure
3. Vico Da Sporo – Smile keeper ft. Murchison 150
4. Vico Da Sporo – Kethile khethile ft. Singapoure, Sandile & Tham Tham
5. Vico Da Sporo – Akadeli ft. D patch
6. Vico Da Sporo – Impilo Elokshini ft. Singapoure
7. Vico Da Sporo – Nhliziyo ft. Zaba
8. Vico Da Sporo – Imizwa ft. Singapoure
9. Vico Da Sporo – Makarina ft. Zaba & Ivylesson
10. Vico Da Sporo – Elimtoti ft. Sandile
11. Vico Da Sporo – Induku ft. Zaba
12. Vico Da Sporo – Nontando ft. Dr smile & Ngcebo
13. Vico Da Sporo – Nguwe ft. Tham Tham
14. Vico Da Sporo – Wena ft. Tham Tham)
15. Vico Da Sporo – Ematarvern ft. Skillz, Dr Smile & Sandile
16. Vico Da Sporo – Emhlabeni ft. Sandile