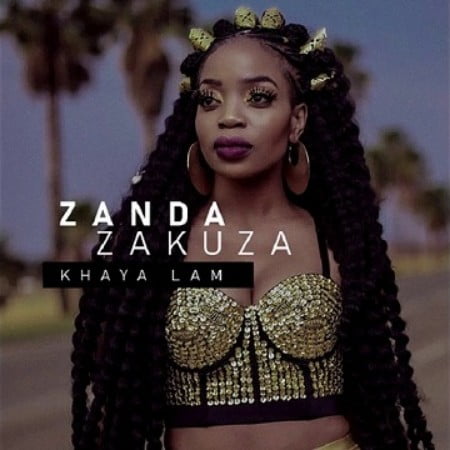 Open Mic Production vocalist Zanda Zakuza appears fully with her latest album titled Khaya Lam.
As she blesses her fans with this latest album, she makes sure their favourites are also included. Holding the first track herself, she features Master KG and Prince Benza as they take the second track off the album.
Other artists like Bongo Beats, DJ Tpz, Mr Brown, Mr Chosen, and a lot more inclusive in the album made up the 14 amazing Afro House tracks in the album.
After blessing her fans with amazing singles off the album, she drops the full project today for her audiences.
1. Zanda Zakuza – Land of the Forgiving
2. Zanda Zakuza – Khaya Lam ft. Master KG & Prince Benza
3. Zanda Zakuza – Awuyazi Oyifunayo ft. Bongo Beats
4. Zanda Zakuza – I Believe ft. Mr Brown
5. Zanda Zakuza – Life Goes On
6. Zanda Zakuza – Ndimhle ft. Sino Msolo
7. Zanda Zakuza – Dancing in the Rain ft. Bongo Beats
8. Zanda Zakuza – Molo ft. Bongo Beats
9. Zanda Zakuza – Umuntu Wami ft. DJ TPZ & Mr Chozen
10. Zanda Zakuza – My Name Is
11. Zanda Zakuza – Feelings
12. Zanda Zakuza – Amagama
13. Zanda Zakuza – Walk a Mile ft. Tendaness
14. Zanda Zakuza – Kuyobamnandi