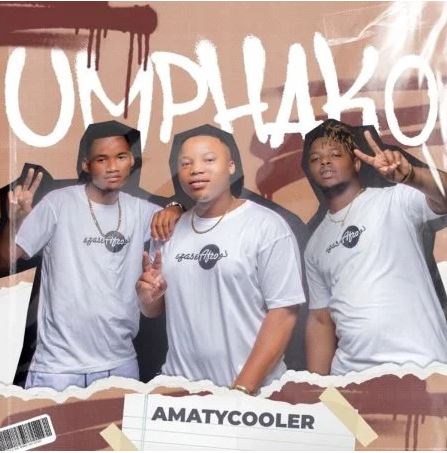 "Umphako" by AmaTycooler is a versatile and vibrant EP that traverses the realms of Amapiano, Gqom, and other electronic dance genres. Each track within the EP is a sonic exploration, offering a diverse listening experience that reflects the dynamic nature of South African club culture.
AmaTycooler's production skills are on full display as they expertly craft beats that are both infectious and dance-inducing. From the energetic rhythms to the innovative use of electronic elements, "Umphako" is a celebration of the diverse sounds that make up the contemporary South African music scene.
He introduced the project when he dropped Kubuhlungu.
The title, "Umphako," which translates to "food" in Zulu, metaphorically suggests a feast of musical flavors, inviting listeners to indulge in the rich and layered compositions presented in the EP. Whether on the dancefloor or in the headphones, "Umphako" is a testament to AmaTycooler's ability to create music that transcends boundaries and resonates with a wide audience.
1. AmaTycooler – iMali
2. AmaTycooler – Uzongifonela ft. Dr Dope
3. AmaTycooler – iBhanoyi
4. AmaTycooler – Mamazi
5. AmaTycooler – Ezinye ft. Focus Magazi
6. AmaTycooler – Ingonyama