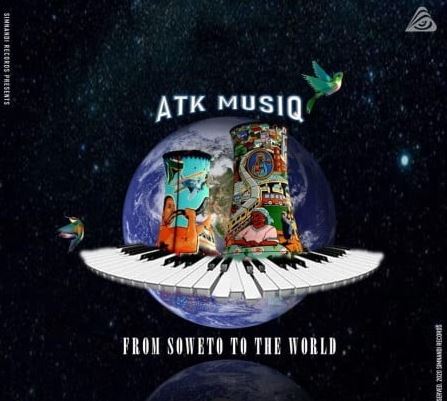 ATK MusiQ appears stronger for the weekend with his latest project titled From Soweto To The World.
The Amapiano genre housing amazing 8 tracks holds Soul Themba as the first feature on the track as they produced Impilo together.
Mphow69 ends the album with Tman Xpress as they form a trio with ATK MusiQ in producing Shukumisa.
The South African artiste ATK MusiQ is making wave in the industry as he moves from being a local artiste to an international artiste.
ATK MusiQ and DJ Jaivane recently collaborated in Lengoma which featured the songstress Nandi.
Here is the latest project from ATK MusiQ as he brings to the industry one of his best.
Download Zip file ATK MusiQ – From Soweto To The World – EP tracklist below.
1. ATK MusiQ – Impilo ft. Soul Themba
2. ATK MusiQ – Isoka ft. Tman Xpress, Muziqal Tone
3. ATK MusiQ – Baile ft. Decency
4. ATK MusiQ – Abaphantsi (Deeper Mix)
5. ATK MusiQ – Tech Grounds
6. ATK MusiQ – Josiah Makoela
7. ATK MusiQ – Drum & Vision ft. TribeSoul
8. ATK MusiQ – Shukumisa ft. Mphow69, Tman Xpress