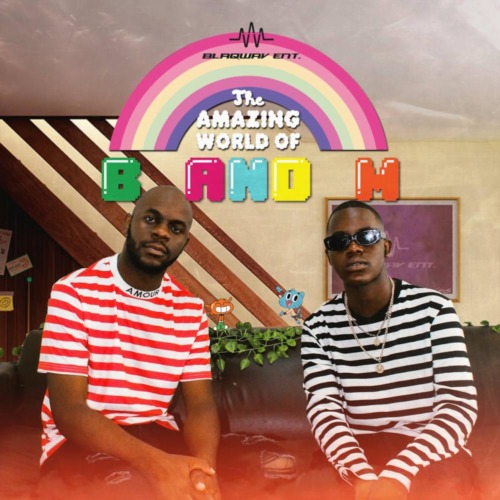 Blaqnick and MasterBlaq finally release their EP titled The Amazin World of B&M.
They introduced the project to their fans when they dropped Hey Siri.
They also recently showed appearances on DBN Gogo's music video for Khuza Gogo. Blaqnick and MasterBlaq made their recent round on Honey featuring the efforts of Kyliembailey.
Bringing the drum and vocals on this round, they drop this new track.
Blaqnick & MasterBlaq – The Amazing World of B&M – EP
1. Blaqnick & MasterBlaq – Hey Siri
2. Blaqnick & MasterBlaq – Moving Chants
3. Blaqnick & MasterBlaq – Sgija VS Bacardi
4. Blaqnick & MasterBlaq – The Amazing World Of B&M
5. Blaqnick, MasterBlaq & TNK MusiQ – Tanzania Way
6. Blaqnick & MasterBlaq – Isbuselo ft. Mashudu & Royal MusiQ