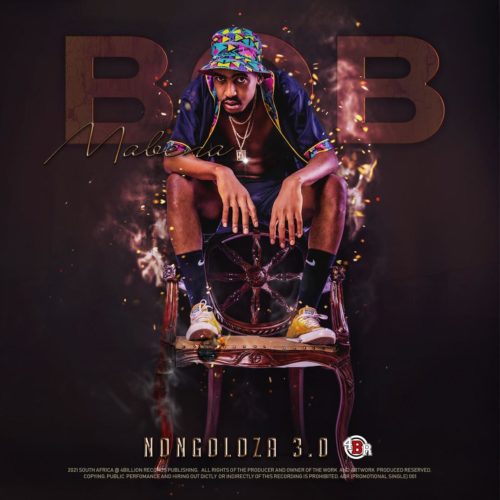 Bob Mabena welcomes a new project titled Nongoloza 3.0 EP.
He takes his game higher for the week with a new Amapiano project.
In promoting the track, he recently dropped Snokonoko featuring Busta 929, Soulful G, Rabza & Gene.
Hitting the bars once again, Bob Mabena made his last appearance with Qwestakufet on a track titled Umjolo.
Bob Mabena was also featured on DJ Jawz's track titled Ringo featuring Bob Mabena, Reece Madlisa, Zuma & Busta 929.
Giving us something new, he drops this new project.
Bob Mabena – Nongoloza 3.0 – EP
1. Bob Mabena – Snokonoko ft. Busta 929, Soulful G, Rabza & Gene
2. Bob Mabena – Ntwana Yase Kasi ft. Deepxplosion, Lungstar & Stillow
3. Bob Mabena – Busta Onketsang? ft. Busta 929
4. Bob Mabena – iKot Kot ft. Semi Tee, Kammu Dee & Malemon
5. Bob Mabena – Party ka Lazi ft. Boi Bizza, Lazi & Gene
6. Bob Mabena – Bade Lam (Nongoloza 3.0) ft. Busta 929 & EeQUe
7. Bob Mabena – iMigundatjani ft. Sbali, Kabza De Small, DJ Maphorisa & Tyler ICU
8. Bob Mabena – Bra Motha ft. Gene & Lazi