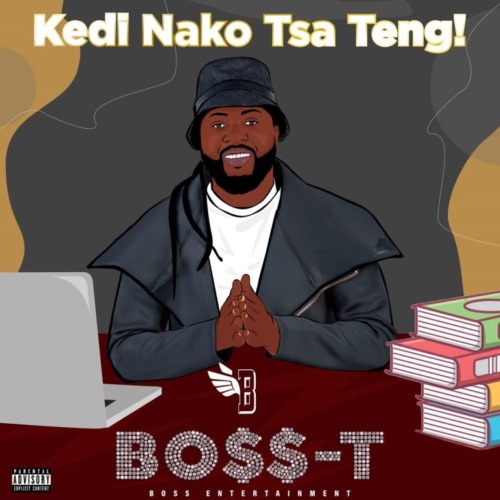 Boss-T delivers this new EP titled Kedi Nako Tsa Teng!
The project comes holding 8 tracks featuring top artists in the industry.
Artists like Busta 929, Makwa, Mpura, Killer Kau, Boohle, and a few more appeared on the project to make sure it was worth it.
Boss-T released tracks off it like Umsabe Ungamazi featuring Busta 929, Mafidzodzo & Bob Mabena, I'm Aware featuring Busta 929, Boohle & Mpura, and a few more on it.
He holds it stronger this time and debuts this new EP.
Boss-T – Kedi Nako Tsa Teng! EP
1. Boss-T – Adiwele ft. Busta 929 & Mgiftoz SA
2. Boss-T – Enkwarini ft. Makwa, Corasson & Olley
3. Boss-T – I'm Aware ft. Busta 929, Boohle & Mpura
4. Boss-T – Amaxhosa ft. Busta 929, Zuma, Killer Kau & Mgiftoz SA
5. Boss-T – Umsabe Ungamazi ft. Busta 929, Mafidzodzo & Bob Mabena
6. Boss-T – Ubusha Bami ft. Busta 929 & Mgiftoz SA
7. Boss-T – Njalo ft. Makwa, Corasson & Olley
8. Boss-T – Tsa Teng ft. P-Jay & Pufff