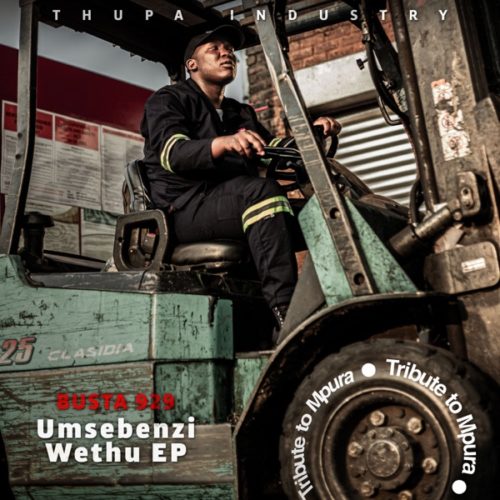 For the love of Mpura, Busta 929 brings the EP version of the hit track titled Umsebenzi Wethu. All hands are on deck as they pay tribute to Mpura after his car crash accident.
The hit track from Busta 929 and Mpura made tons of victories even before the passing of Mpura. In keeping the name of the Amapiano producer, artists continue to release works they left pending on his behalf.
After Dlala Thukzin and Sir Trill dedicated their Phuze remix track to him, DJ Stokie and Loxion Deep also appeared on one of his archives titled Sgcebe.
With many voices and support, Busta 929 pays his tribute to Mpura once again.
Busta 929 – Umsebenzi Wethu EP
1. Busta 929 – Umsebenzi Wethu ft. Lady Du & Almighty
2. Busta 929 – Mamaye ft. Soulful G, Mgiftoz SA & Mzu M
3. Busta 929 – Usizo ft. Mpura, Thembii. N & Sje Konka
4. Busta 929 – Nompumelelo ft. Almighty & Mgiftoz SA
5. Busta 929 – Ngixolele ft. Boohle
6. Busta 929 – Umsebenzi Wethu 2.0 ft. Lady Du, Zuma & Mpura