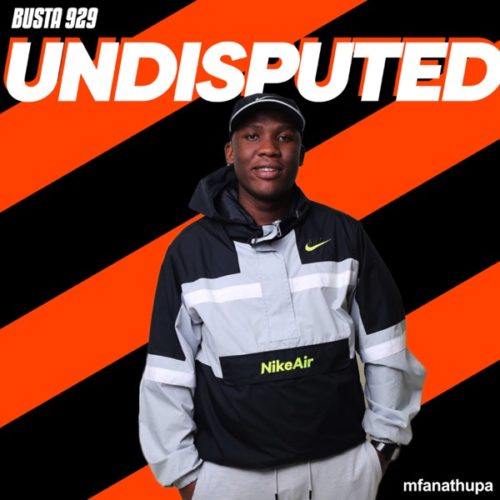 Busta 929 releases his long-awaited EP project titled Undisputed.
The EP housed 6 great tracks with artists like Focalistic, Reece Madlisa, Zuma, and a few more on it.
In promoting the album, Busta 929 already dropped Ekseni featuring Boohle and Zuma as the weekend track earlier.
Busta 929 is set to hit greatness on this again after having Umsebenzi Wethu go Platinum and hit 6 million streams.
This time around, he carefully packaged just 6 tracks with each making a wave for itself.
Listen and enjoy the weekend.
1. Busta 929 – Vandam ft. Mgiftoz SA
2. Busta 929 – Sdudla No Slenda ft. Mgiftoz SA
3. Busta 929 – Ekseni ft. Boohle & Zuma
4. Busta 929 – S'pharaphare ft. Focalistic
5. Busta 929 – Sgodo ft. Mgiftoz SA, Reece Madlisa, & Zuma
6. Busta 929 – Paradise ft. Miano & 20ty Soundz