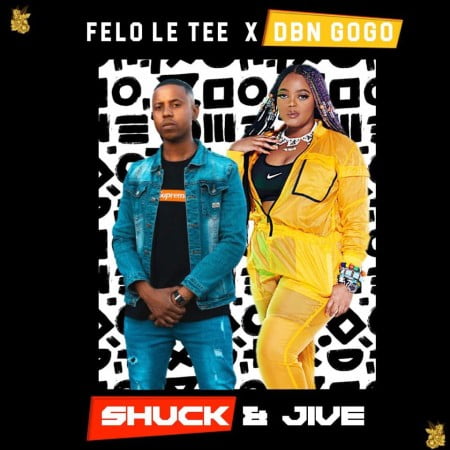 DBN Gogo and Felo Le Tee form the perfect duo for the weekend with their latest mini project titled Shuck And Jaive.
The massive project houses 4 great hits featuring the likes of; Vine Muziq, Optimistic Music ZA, Felo Le Tee, and Makhanj
DBN Gogo proved her true colours to her fans during her live shows where she featured shows like Channel O Lockdown House Party, PJ Party With DJ Zinhle, and more.
She has shown her fans to always care for them by producing them Quarantunes mix ranging from (Quarantunes Session 1, Quarantunes Live Mix 2, Quarantunes Live Mix 3, Quarantunes Session 5 Amapiano Mix, Quarantunes Session 6 Afro Tech Mix). Despite the lockdown in the World she has proved to really care for her fans.
She previously released her EP with Dinho titled Thokoza Cafe, where she housed 7 great Amapiano tunes.
Now, she teams up with Felo Le Tee for a new EP which she titles "Shuck And Live" with great contributions from them both.
Download Zip file DBN Gogo & Felo Le Tee – Shuck And Live – EP tracklist below.
1. DBN Gogo & Felo Le Tee – Rise
2. DBN Gogo & Felo Le Tee – World Hold On
3. DBN Gogo & Felo Le Tee – Goodbye ft. Makhanj
4. DBN Gogo & Felo Le Tee – After Midnight ft. Vine Muziq & Optimist SA