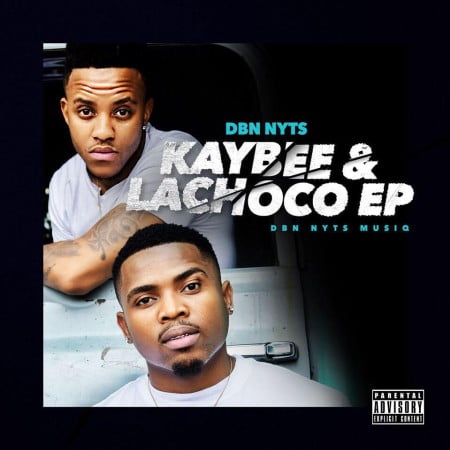 Dbn Nyts delivers a powerful project to their fans titled Kaybee and Lachoco.
The latest effort from them appears again as an Afro House project which houses 9 amazing tracks.
Amazing appearances were made on the album as we saw the likes of Megadrumz, Zinhle Ngidi, Trademark, Oskido, and other amazing surprises.
In delivering the album to the world, Oskido, Thee Legacy, and Trademark held the first track in the EP as they appeared on UyangFaka.
With a full package, Dbn Nyts delivers this amazing project.
Dbn Nyts – Kaybee & Lachoco EP
1. Dbn Nyts – Uyangfaka ft. Oskido, Thee Legacy, Trademark
2. Dbn Nyts – Ramaphosa ft. Cymphonic, Soso
3. Dbn Nyts – Yebo ft. Megadrumz
4. Dbn Nyts – Vuka ft. Goldmax, Khumz, Phamela
5. Dbn Nyts – Labafana ft. Ziqo, Roza
6. Dbn Nyts – Amabonus ft. Zinhle Ngidi, Megadrumz, Trademark
7. Dbn Nyts – Aphula ft. Mavuthela
8. Dbn Nyts – Level Up ft. Megadrumz, Dot Mega, Senacee
9. Dbn Nyts – Viano ft. Megadrumz