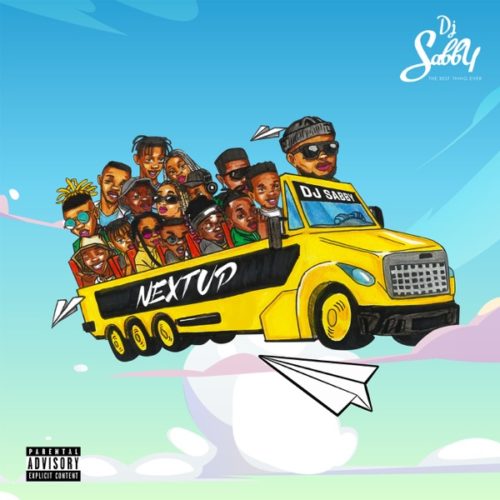 DJ Sabby steps us his game with a new project titled Next Up Vol. 1.
The project holds 14 tracks featuring the likes of Pillboyy, Soweto Acapella, and a few more.
DJ Sabby releases this new track after his hit in 2019 titled Theowa featuring Gigi Lamayne & Manu WorldStar.
In making a new stance, he drops this new project.
1. DJ Sabby – Imali (Intro) ft. Pillboyy & Soweto Acapella
2. DJ Sabby – Baleka ft. Maglakz & Morena
3. DJ Sabby – Nothing ft. Kwazi M & Rowmy Flames
4. DJ Sabby – Psycho ft. G Twizz, Kwazi M & Rowmy Flames
5. DJ Sabby – Don Mairafela ft. C Jaymnadi
6. DJ Sabby – What It Do ft. Nest & SpaceSaveLogic
7. DJ Sabby – Spooked Up
8. DJ Sabby – Hold It Steady
9. DJ Sabby – Polo
10. DJ Sabby – uSheleni
11. DJ Sabby – Shaka Zulu
12. DJ Sabby – Top Sgelegeqe
13. DJ Sabby – Umqondo
14. DJ Sabby – Thata