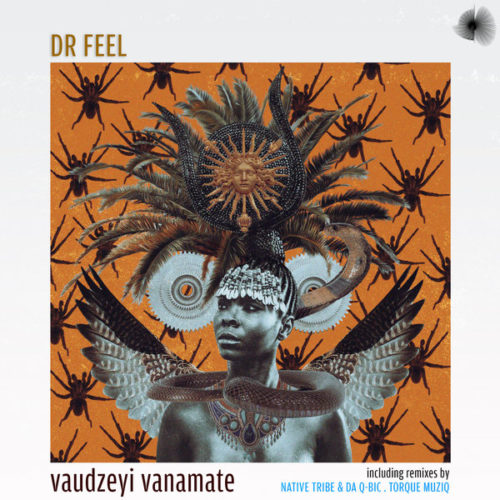 Dr Feel delivers this four-tracked project titled Vaudzeyi Vanamate EP.
He dropped the track with different remixes and mixes with no feature.
The Afro-House producer made his last round on Psamtic (Original Mix).
Dr Feel last made an appearance on Msitu. He also debuted on his weekend track titled Aluta Continua.
Coming as a new one from Dr Feel, he brings his new project to us.
Dr Feel – Vaudzeyi Vanamate EP
1. Dr Feel – Vaudzeyi Vanamate (Original Mix)
2. Dr Feel – Vaudzeyi Vanamate (Spirit Mix)
3. Dr Feel – Vaudzeyi Vanamate (Native Tribe & Da Q-Bic Inhuman's Remix)
4. Dr Feel – Vaudzeyi Vanamate (TorQue MuziQ Remix)