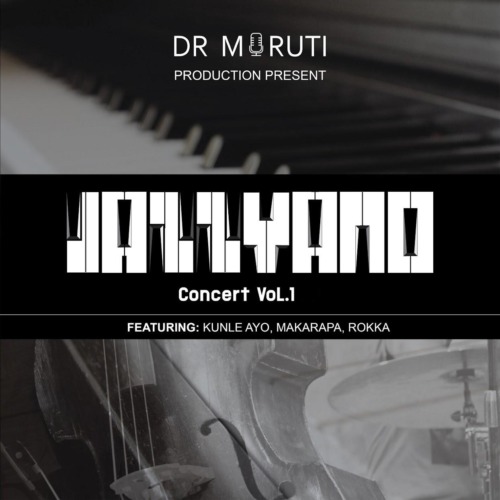 Dr Moturi enters the weekend with this new Vol. 1 titled The Jazzyano Concert.
The project holds 5 tracks featuring artists like Rokka, Jay Sax, Kunle Ayo, and a few more on it.
He opened the way to the groove when he also dropped Tribal Jazz featuring Dee Cee and Jay Sax.
This also makes it his first single for the year apart from working with Donald and Dee Cee on I'm In Love.
The weekend keeps getting better as he adds to it.
Dr Moruti – The Jazzyano Concert, Vol. 1
1. Dr Moruti – Jazzy Breeze ft. Rokka & Makarapa
2. Dr Moruti – Katara Ya Manyora ft. Kunle Ayo
3. Dr Moruti – Tribal Jazz ft. Dee Cee & Jay Sax
4. Dr Moruti – Effective Keys and Guitars ft. Kunle Ayo
5. Dr Moruti – Melody Agenda ft. Makarapa