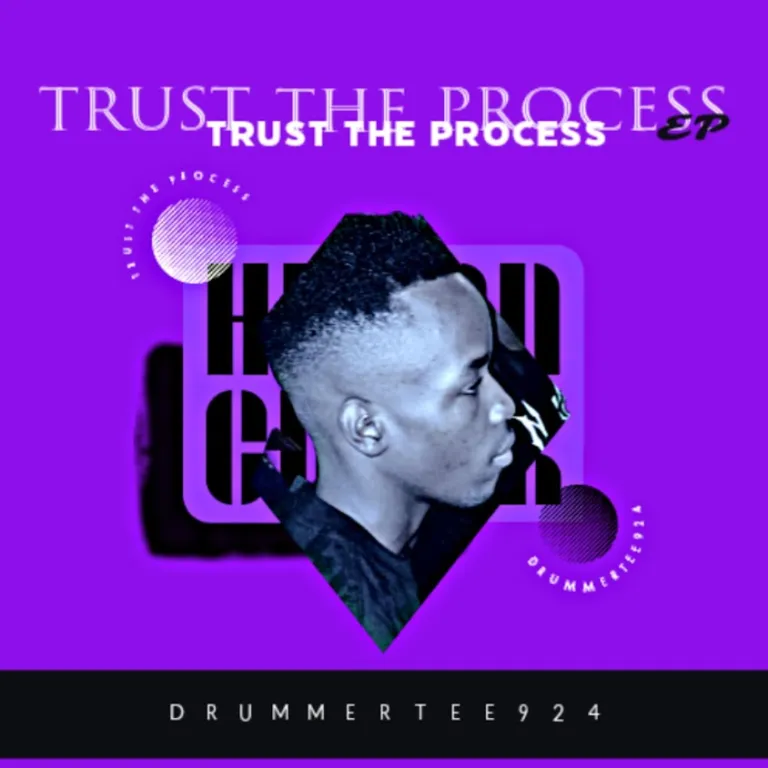 Prepare to be taken on a sonic journey of self-discovery and musical exploration with DrummeRTee924's captivating EP, "Trust The Process". This talented producer and DJ showcases his unique sound and artistic vision through a collection of tracks that blend elements of deep house, techno, and electronic music.
The "Trust The Process" EP is a testament to DrummeRTee924's dedication to his craft and his commitment to pushing boundaries. Each track is a meticulously crafted sonic experience, combining hypnotic beats, intricate melodies, and atmospheric textures. From the pulsating rhythms of "Inception" to the ethereal soundscapes of "Reflections", the EP takes listeners on a transformative journey, inviting them to delve into the depths of their own thoughts and emotions.
DrummeRTee924 recently featured on Scrafoc's track titled Tseke Tseke featuring Chigunde.
With its immersive soundscapes and intricate production, "Trust The Process" showcases DrummeRTee924's ability to create music that resonates on a deep level. The EP is a reflection of his own personal growth and creative evolution, inviting listeners to embrace the process of self-discovery and trust in their own artistic journey.
Whether you're a fan of deep house, techno, or electronic music, "Trust The Process" is an EP that will captivate and inspire. Its introspective and immersive nature makes it the perfect soundtrack for introspection, late-night drives, or moments of deep contemplation. Let DrummeRTee924 guide you through his musical universe and trust in the process of exploration and self-expression.
DrummeRTee924 – Trust The Process EP
DrummeRTee924 – Trust The Process EP
1. DrummeRTee924 – Hayi Keh ft. Mr-Luu De Stylist & Drugger Boyz
2. DrummeRTee924 – Trust The Process
3. DrummeRTee924 – Cyborg ft. Ross & Golden Lady
4. DrummeRTee924 – Gijima 2.0 ft. Moodz
5. DrummeRTee924 – 100 Bells ft. Mo & Weezy