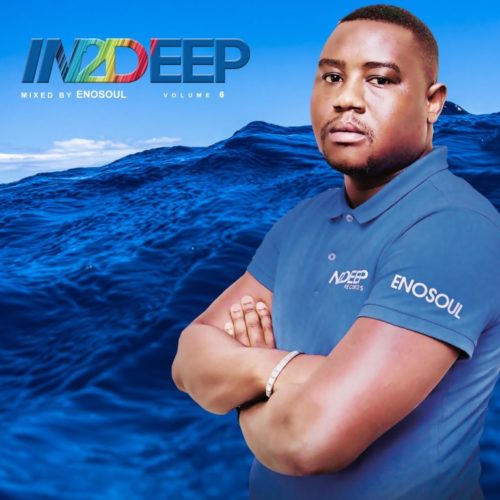 Enosoul tables a new sacrifice on his Volume 6 project titled In2deep.
He takes this turn with 12 tracks featuring notable artists in the industry.
Enosoul opened it all with Cross Your Mind with Artwork featuring Aloe B. He also made a special recognition on his 7th track with Kabza De Small titled Make You Happy featuring Mhaw Keys.
Mhaw Keys took the next track on Mia Angelo (My Angel).
In promoting the album, Enosoul had paved the way with tracks like Sacred Space ​(​Original Vocal Mix) featuring Zano and Melodic Attraction (Echo Deep Remix).
Tabling something greater this time, he drops this new track.
1. Enosoul & Artwork – Cross Your Mind ft. Aloe B
2. Enosoul – Mia Angelo (My Angel) ft. Mhaw Keys
3. Enosoul & CandiSoul – Good Loving ft. Dearson
4. Enosoul & Dustinho – With Me ft. Colbert
5. Enosoul & Ntate Tshego – Struggles & Pains ft. Dearson
6. Enosoul – Ephakadeni ft. Bukeka Sam
7. Enosoul & Kabza De Small – Make You Happy ft. Mhaw Keys
8. Enosoul & George Lesley – You Love
9. Enosoul & Exte C – F.O.R.E.V.E.R
10. Enosoul & Exte C – Either in or Out
11. Enosoul – You
12. Enosoul & Jazzuelle – Dark & Light