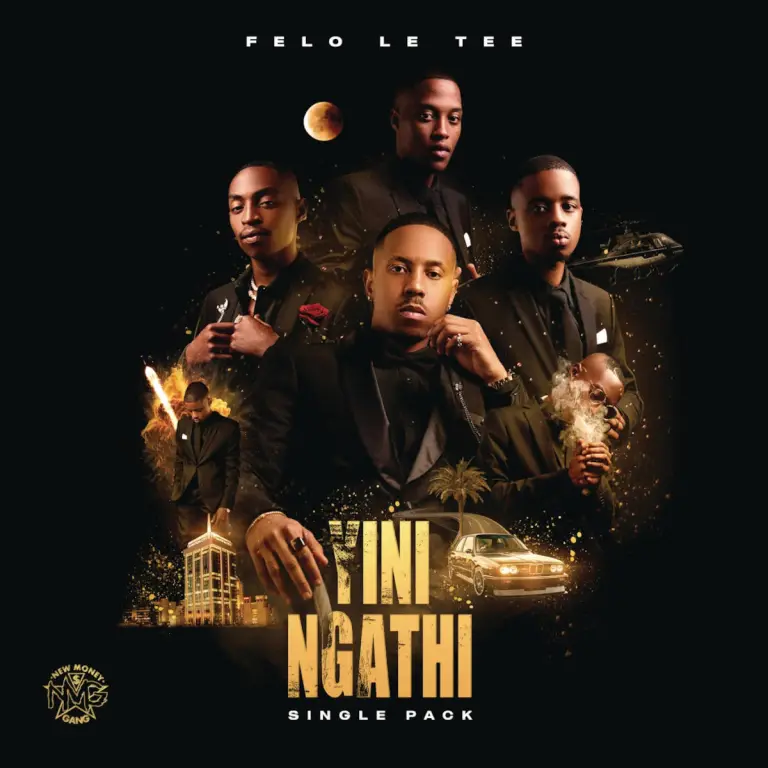 "Yini Ngathi" by Felo Le Tee is a captivating live Amapiano EP that showcases the artist's musical prowess and his ability to deliver a memorable live performance.
Felo Le Tee's live performance captures the essence of Amapiano, with captivating instrumentals and engaging melodies. The EP offers a series of songs that exemplify the dynamic and rhythmic nature of the genre.
Felo Le Tee pulled this recently after he also worked with Nandipha808 and Ceekay RSA on Iyndaba Zakhona featuring LeeMcKrazy.
The EP invites listeners to experience Amapiano in a live setting, where the energy and passion of the artist come through in every note.
With its live energy and expressive performances, "Yini Ngathi" (Live) – EP is a testament to the joy and vibrancy of Amapiano music, offering an immersive experience for fans of the genre.
Felo Le Tee – Yini Ngathi (Live) – EP
1. Felo Le Tee, Leemckrazy & Keynote – Yini Ngathi (Insane) (Live)
2. Felo Le Tee & Leemckrazy – Chom Zam (Live) (feat. Thabza Tee)
3. Felo Le Tee, Leemckrazy & Thabza Tee – uMsebenzi (Live) (feat. Muziqal Tone)
4. Felo Le Tee – Marabi (Live)