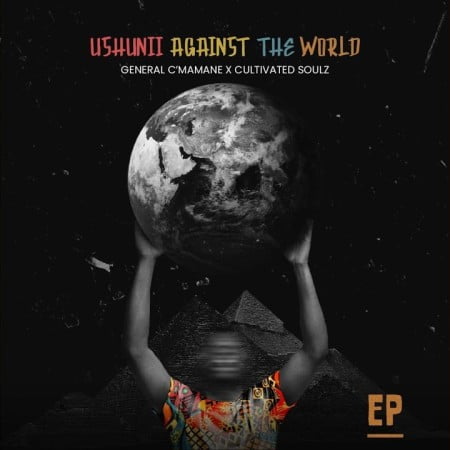 General C'mamane and Cultivated Soulz drop their Ushunii Against The World EP.
They packaged 8 GQom tracks into a single folder in a different dimension.
Opening the project, they made their appearance first on UATW and ended it with a Bonus Track titled Coshii Thawula.
General C'mamane also featured on Ndloh Jnr's track titled Ntofontofo featuring Beast, Ornica, and Xoh Da Soul Boyz.
Taking it to a new level on GQom, they drop this new track.
General C'mamane & Cultivated Soulz – Ushunii Against The World – EP
1. General C'mamane & Cultivated Soulz – UATW
2. General C'mamane & Cultivated Soulz – Marikana
3. General C'mamane & Cultivated Soulz – Johnny Walker
4. General C'mamane & Cultivated Soulz – Rumble
5. General C'mamane & Cultivated Soulz – Samuraii Jack
6. General C'mamane & Cultivated Soulz – Ushunii WoMaspala
7. General C'mamane & Cultivated Soulz – Black Label
8. General C'mamane & Cultivated Soulz – Coshii Thawula (Bonus Track)