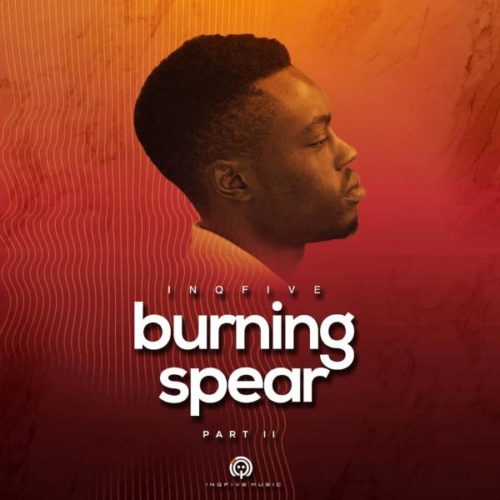 InQfive delivers his Volume 2 EP titled Burning Spear.
He makes it short and simple with just 7 tracks on it.
Coming off the EP, he dropped Thaba Tseka with Demented Soul.
He made his last run from his album titled Perfect Stranger with Thab De Soul.
InQfive & Dust last made their recognition on a track titled Asambeni featuring Mbuso.
InQfive also dropped his latest album titled Deeper Than Politics.
Taking it higher this time, they drop this new project.
InQfive – Burning Spear (Vol.2) – EP
1. InQfive – Sorry How Many Times
2. InQfive – Ngiyasaba
3. InQfive – Missing Luna
4. InQfive – Siri (Spiritual Mix)
5. InQfive & Native Tribe – Mdali Phendula
6. InQfive – In The beginning
7. InQfive & Demented Soul – Thaba Tseka
8. InQfive – Kwazulu