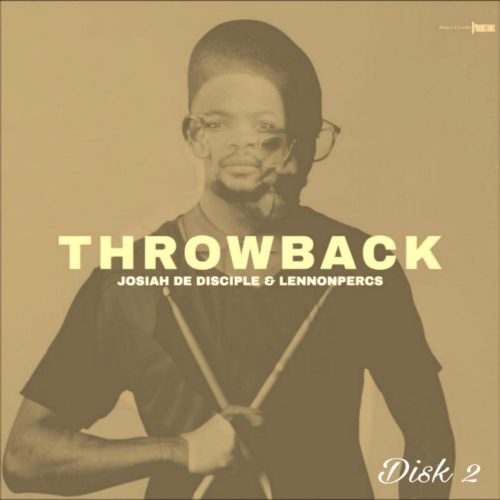 Josiah De Disciple and LennonPercs bring the continuation of their Throwback Disk 2. The new project from them came as a follow-up of the first album in 2020 titled ThrowBack.
In preparing the way for their collaboration and debuting new projects for their fans, they opened the league on their first project titled J & L Nostalgia EP.
The new project shared holds the featuring of Amapiano artists May Lover and LuuDadeejay. They played their role in debuting something nice for all South Africans.
Taking the project to a new level, they drop it exactly when expected.
Josiah De Disciple & LennonPercs – THROWBACK DISK 2
1. Josiah de Disciple & LennonPercs – Seven Dealy Sins ft. May Lover
2. Josiah de Disciple & LennonPercs – Beyond Blue
3. Josiah de Disciple & LennonPercs – BackSplash
4. Josiah de Disciple & LennonPercs – Lions Den
5. Josiah de Disciple & LennonPercs – Two Oceans
6. Josiah de Disciple & LennonPercs – Forensics ft. LuuDadeejay
7. Josiah de Disciple & LennonPercs – Hiest