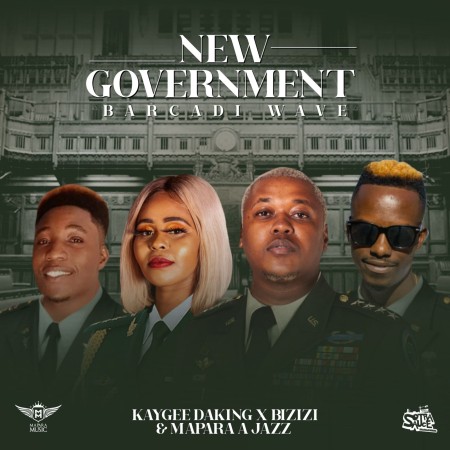 KayGee DaKing, Bizizi, and Mapara A Jazz team up in delivering this new EP titled New Government.
The EP holds 6 tracks featuring the likes of M PaQ, Inno Matijane, Jeez Fuza.
Seeing KayGee DaKing and Bizizi is something we definitely know about, but involving Mapara A Jazz, they make it a trio track.
The three Amapiano artists recently dropped a combo track titled Shishiliza.
In taking the groove to a new extent, they drop this new track.
KayGee DaKing, Bizizi & Mapara A Jazz – New Government – EP
1. KayGee DaKing, Bizizi & Mapara A Jazz – New Goverment ft. Jeez Fuza
2. KayGee DaKing, Bizizi & Mapara A Jazz – Mkhonto
3. KayGee DaKing, Bizizi & Mapara A Jazz – Konka ft. Inno Matijane & M PaQ
4. KayGee DaKing, Bizizi & Mapara A Jazz – Dlala ka lerapo
5. KayGee DaKing, Bizizi & Mapara A Jazz – Fast Lane ft. M PaQ
6. KayGee DaKing, Bizizi & Mapara A Jazz – Busha Bethu