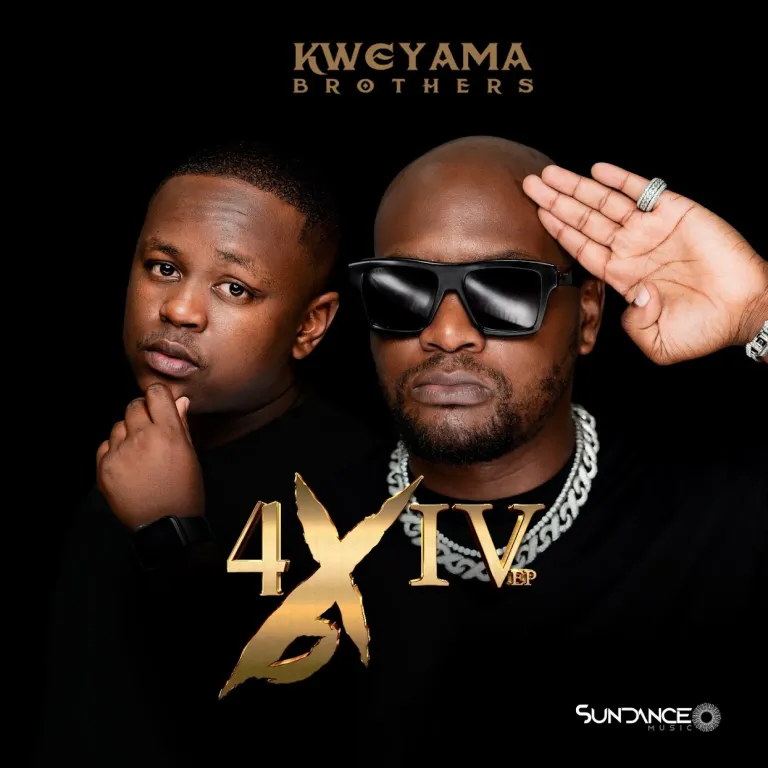 Prepare yourself for a sonic journey as the Kweyama Brothers unleash their highly anticipated EP, "4 By 4". This electrifying body of work showcases the duo's unique blend of Afro-house and amapiano, delivering a collection of tracks that are bound to captivate and energize listeners.
The "4 By 4" EP is a testament to the Kweyama Brothers' impeccable production skills and their ability to create infectious beats that will have you moving to the rhythm. Each track is a musical adventure, incorporating vibrant melodies, pulsating rhythms, and soulful vocal performances.
They also opened the project with 4×4 Kubo kaSaso featuring Madumane, Benny Maverick, Riky Lenyora, and Shadia.
From start to finish, the EP takes you on a dynamic and exhilarating ride, showcasing the duo's versatility and creativity in crafting memorable dancefloor anthems.
With its catchy hooks and infectious grooves, the "4 By 4" EP is designed to ignite the party spirit within you. Whether you're dancing in a club, at a festival, or simply enjoying the music at home, these tracks are guaranteed to get your feet tapping and your body moving. The Kweyama Brothers' masterful production, coupled with their infectious energy, makes this EP a must-listen for any lover of Afro-house and amapiano music.
1. Kweyama Brothers – Pianoland
2. Kweyama Brothers – 4×4 Kubo kaSaso ft. Madumane, Benny Maverick, Riky Lenyora & Shadia
3. Kweyama Brothers – Phans' Phezulu ft. Triple X Da Ghost & Effected
4. Kweyama Brothers – Asambeni