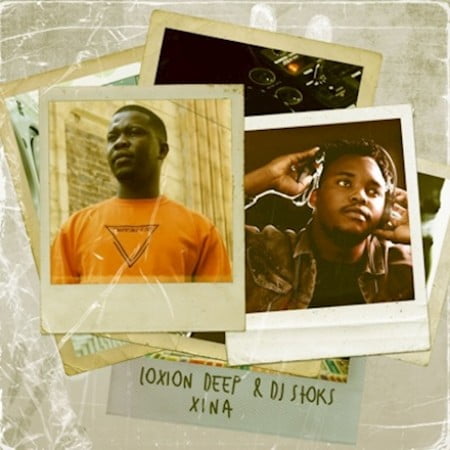 Record producers Loxion and DJ Stoks appears with their latest project title Xina.
The project appears as an EP, housing 6 Amapiano great tracks. The EP features Msheka Lezinto, DJ Hloni, Riky Lenyora and more on the EP.
Loxion Deep and DJ Stoks took the first lead of the EP as they featured with Msheka and Hloni.
Msheke Lezinto and Ora Dee took two rounds in the EP as they handled their part so great.
Coming as a project for the weekend, Loxion Deep and DJ Stoks deliver just as expected.
Download Zip file Loxion Deep & DJ Stoks – Xina EP tracklist below.
1. Loxion Deep & DJ Stoks – Xina ft. Msheka Lezinto & DJ Hloni
2. Loxion Deep & DJ Stoks – Mama ft. Msheka Lezinto & Ursula
3. Loxion Deep & DJ Stoks – Thando ft. Msheka Lezinto
4. Loxion Deep & DJ Stoks – SBWL Umjaivo ft. Ora Dee & Riky Lenyora
5. Loxion Deep & DJ Stoks – Kwanele ft. Ora Dee & Sibahle
6. Loxion Deep & DJ Stoks – Khumbuliekhaya ft. Ora Dee