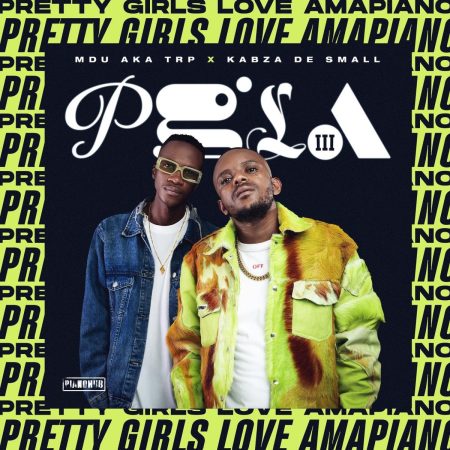 MDU aka TRP and Kabza De Small deliver the next round of Pretty Girls Love Amapiano 3 (Part 2).
They continue to play their game well as they drop this new track ahead of the weekend.
Tracks like Ready or Not, Gumbaya Chords, and a few more.
The track dropped as a continuation to their album titled Pretty Girls Love Amapiano Vol 3 (Part 1).
Holding it as one of the biggest project this year, they drop this new track.
MDU aka TRP & Kabza De Small – Pretty Girls Love Amapiano 3 (Part 2)
1. MDU aka TRP & Kabza De Small – Louder
2. MDU aka TRP & Kabza De Small – Raider ft. Nkulee501 & Skroef 28
3. MDU aka TRP & Kabza De Small – Temptation
4. MDU aka TRP & Kabza De Small – Gumbaya Chords
5. MDU aka TRP & Kabza De Small – Ready Or Not