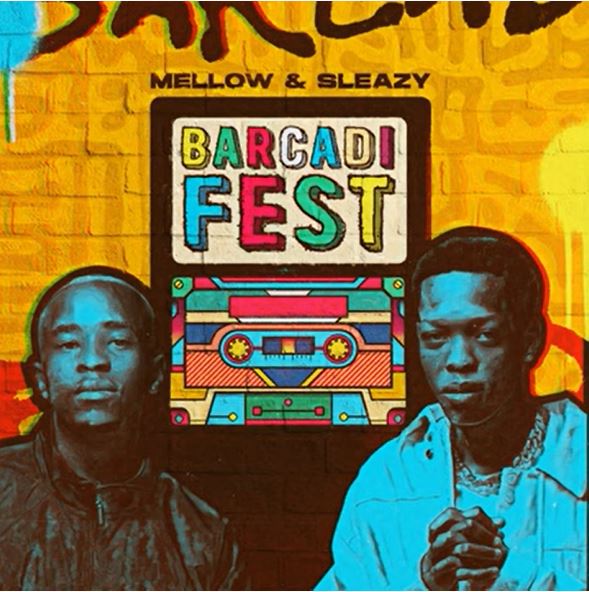 Mellow and Sleazy and only keep getting better in the game as they drop this new Barcadi Fest EP.
They recently gave their fans a tour and delivered new tracks to them.
The project holds 9 tracks with artists like Sir Trill, Moscow, Da Muqizal Chef, M.J, and a few more.
Some of the tracks are hits already but got included in the project to give it a boost.
Special appearances were also made on tracks like Mugwanti with M.J featuring Sir Trill & Yumbs, with Musa Keys Elokishini featuring Chley, Da Muqizal Chef & M.J.
The Amapiano producers surely have a lot to say about their success ladder as they keep clocking new achievements.
Mellow & Sleazy – Barcadi Fest EP
1. Mellow & Sleazy – Lastt Men Standing ft. LastBornDiroba, TheBuu, M na B Projects
2. Mellow & Sleazy – Sporofita ft. 2woshort, LastBornDiroba, Al Xapo & Sunde
3. Mellow & Sleazy & Musa Keys – Elokishini ft. Chley, Da Muqizal Chef & M.J
4. Mellow & Sleazy  & M.J- Mugwanti ft. Sir Trill & Yumbs
5. Mellow & Sleazy & Dadaman – Basani ft. Bongs Ngwana Mani
6. Mellow & Sleazy & Dadaman – Misava ft. Moscow
7. Mellow & Sleazy & Chley – Thandiwe ft. BoontleRSA & Aneman
8. Mellow & Sleazy – Badimo Ba Pitor
9. Mellow & Sleazy & Chley – Wenza Kanjani ft. 2woshort, TNK MusiQ & BoontleRSA