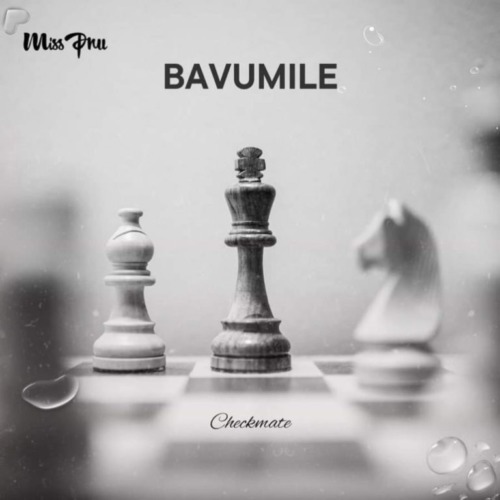 The "Bavumile" EP by Miss Pru DJ is a masterful showcase of South African house music that takes listeners on a rhythmic journey.
Miss Pru DJ, a prominent figure in the South African music scene, curates a collection of tracks that exemplify the vibrant and energetic essence of the genre.
The EP is a blend of infectious beats, soulful vocals, and carefully crafted electronic elements.
She introduced the project when she worked with Q Mark on Khetha Wena featuring Amahle, Afriikan Papi, and Slick Widit.
Each track has its own distinct personality, yet they all contribute to a cohesive sonic experience.
From the pulsating rhythms of the dancefloor to the introspective moments carried by emotive vocals, "Bavumile" encapsulates the range of emotions that house music can evoke.
Miss Pru DJ collaborates with various vocalists and producers on the EP, adding layers of depth to the project.
The result is a dynamic synergy that brings together the best of South African house music, making "Bavumile" a must-listen for fans of the genre and a gateway for those looking to explore its nuances.
1. Miss Pru DJ – Bavumile ft. Sundile, CwengaBass & Kitie
2. Miss Pru DJ  – Alikho ft. Ncesh P, CwengaBass & Kitie
3. Miss Pru DJ – Asibasabi ft. Ncesh P, Beekay & Teddy
4. Miss Pru DJ – Viano ft. Ncesh P, Beekay & Teddy
5. Miss Pru DJ & Q Mark – Khetha Wena ft. Amahle, Afriikan Papi & Slick Widit
6. Miss Pru DJ – Ndaba Zethu ft. Sundile, Ncesh P, CwengaBass & Kitie
7. Miss Pru DJ – Husiku ft. Beekay, Ncesh P, Nkatha & Teddy
8. Miss Pru DJ & Tryace – Umuhle Njalo ft. Beekay & Teddy