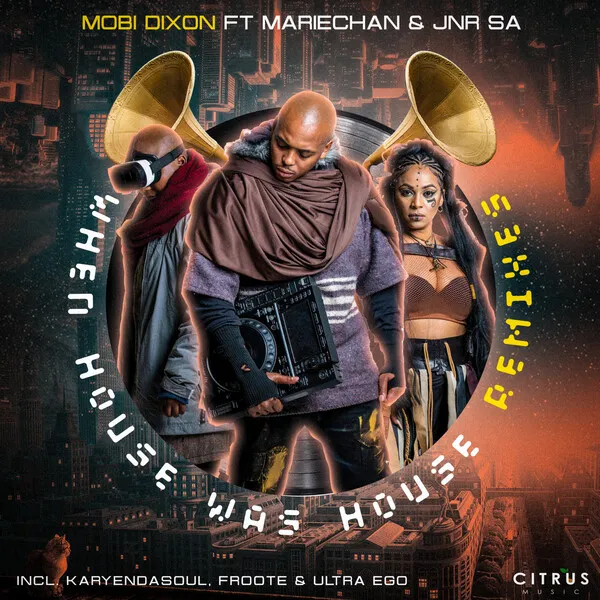 Mobi Dixon drops these remixes of When House Was House project.
It holds 5 tracks with different remixes from Afro House artists.
Mobi Dixon has other tracks like Ngaphesheya with Sun-EL Musician, Back In Time featuring Amanda Black, and a few more.
Taking it over for a new week, they drop this new Afro-House vibe.
Mobi Dixon – When House Was House (Remixes)
1. Mobi Dixon – When House Was House (Citrus Music Twist) ft. Mariechan & Jnr SA
2. Mobi Dixon – When House Was House (Karyendasoul Remix) ft. Mariechan & Jnr SA
3. Mobi Dixon – When House Was House (Froote Afro Tech Remix) ft. Mariechan & Jnr SA
4. Mobi Dixon – When House Was House (Mobi-Tech DanceFloor Remix) ft. Mariechan & Jnr SA
5. Mobi Dixon – When House Was House (Ultra Ego Instrumental) ft. Mariechan & Jnr SA