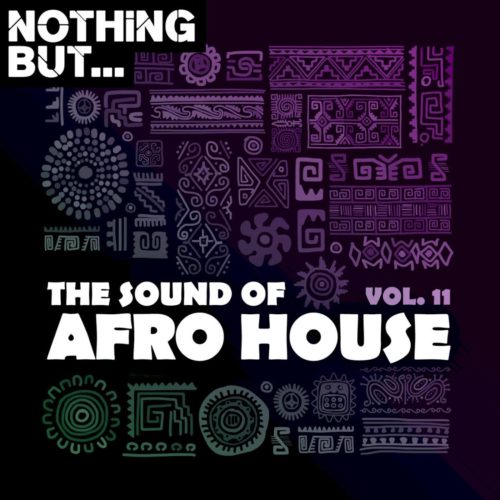 Nothing But brings a collective project titled The Sound of Afro House, Vol.11.
They gather together to deliver 25 Afro House to keep things bubbling.
8nine Muzique opens the album with Zethu titled Sondela with a Deeper Beats Touch. They go down the list and deliver something fresh to us in a better angle.
Nothing But – The Sound of Afro House, Vol. 11
1. 8nine Muzique, Zethu – Sondela (Deeper Beats Touch)
2. aMEME, Don Bello Ni – PATCHIDO
3. Big Thanda – Son In Me (Original Ultrasounds)
4. BlackJean, Shalati – Fallen (CavoDeep MBE Remix)
5. Breeze and The Sun – Demetra (Enoo Napa Remix)
6. Darknezz – Ceuesar
7. DJ Beeda – Kuvukiland Anthem
8. DJ Cadet – Marina FDJ (Club Mix)
9. DJ Gelson – Amélia
10. DJ Keptivator – Wakanda
11. G-Washington, T-Phoenix – Touch Me
12. Ivan Micasa, Rebecca Mmekoe – Grown Woman (Vocal Mix)
13. Jose Solano – Melodic Tribe
14. K-PSTR – Ova (Alan de Laniere Mix)
15. Kususa – Amagwala 2.0
16. Luis Kill, Maximiliano Db – Voice of Clarity
17. Ma-B, HyperSOUL-X – Bright (Main V-HT)
18. Man Coli – Oui Ja
19. Mòo & Jo, DeMaya – Je ne bois pas beaucoup
20. Moorez – Deep Funk
21. Norbert Meszes – On The Beach (Viktor Kaman Remix)
22. Team Distant, Mr Silk – The Rover
23. Wheeler del Torro – I Want to Try Again
24. Witty Manyuha – Nide Gogobole
25. Zico SA – I Need You