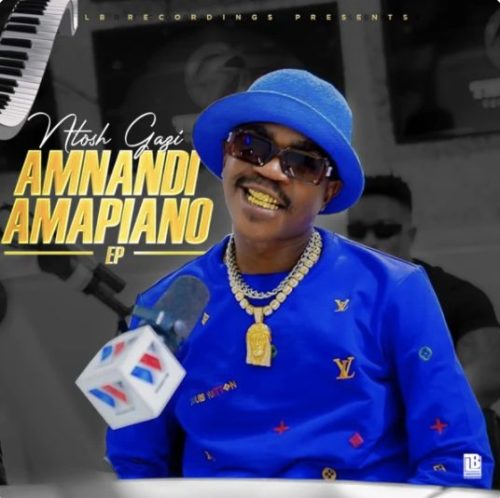 Ntosh Gazi takes it higher with his new EP titled Amnandi Amapiano.
He takes it higher with 6 tracks featuring artists like Mapara A Jazz, Boontle, and a few more.
Coming off the EP, he also dropped Sebenza featuring Mapara A Jazz & Coster, and Naledi featuring DJ Tarico, Layla Melodious & Sam Kam.
Ntosh Gazi was also featured on Diamond Platnumz's track titled IYO featuring Focalistic and Mapara A Jazz.
Taking the game higher, he drops this new EP.
Ntosh Gazi – Amnandi Amapiano – EP
1. Ntosh Gazi – Sebenza ft. Mapara A Jazz
2. Ntosh Gazi – Naledi ft. DJ Tarico, Layla Melodious & Sam Kam
3. Ntosh Gazi – Mjaivo ft. Mapara A Jazz, BobStar & Dokotela
4. Ntosh Gazi – Survivor ft. Super Mosha, Mazakazaka, DJ Shampli & 071Nelly Master Beat
5. Ntosh Gazi – Umuntu ft. Boontle
6. Ntosh Gazi – Sendi Imali ft. Fire Mlilo
7. Ntosh Gazi – Zing Zong ft. Boontle