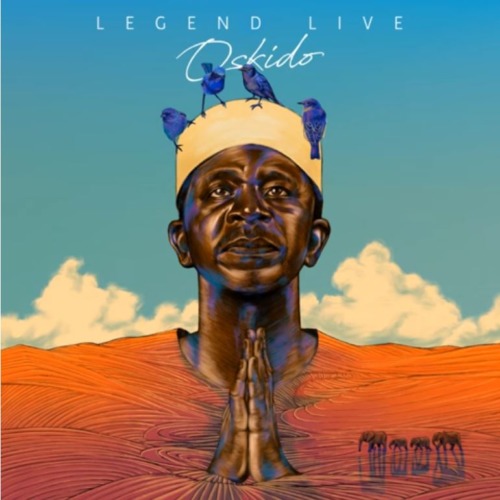 "Legend Live" by Oskido is a testament to the artist's iconic status in the music industry. The EP showcases Oskido's legendary status through a collection of tracks that pay homage to his musical journey and influence.
Each track within the EP offers a glimpse into Oskido's musical evolution, blending elements of House, Afrobeat, and traditional South African sounds. "Legend Live" serves as a reminder of Oskido's lasting impact on the music scene and his ability to consistently innovate while staying true to his roots.
He opened the project when he dropped Ntwana Yam (Club Mix) featuring CwengaBass and X-Wise.
The EP title, "Legend Live," embodies Oskido's status as a living legend, capturing the essence of his dynamic and enduring career in the music industry.
1. Oskido & Yallunder – Ntwana Yam ft. CwengaBass & X-Wise
2. Oskido, Ze2 & Kabza De Small – Amalunde ft. Mashudu, Jessica LM & George Lesley
3. Oskido & Ze2 – Ow Yeah ft. X-Wise
4. Oskido & Yallunder – Tsetserepa ft. CwengaBass & X-Wise
5. Oskido – Magolide ft. X-Wise & Sjijo Majikijo
6. Oskido & Yallunder – Ntwana Yam ft. CwengaBass & X-Wise
7. Oskido & Kabza De Small – Amalunde ft. Ze2, Mashudu & Jessica LM
8. Oskido & Yallunder – Tsetserepa ft. X-Wise