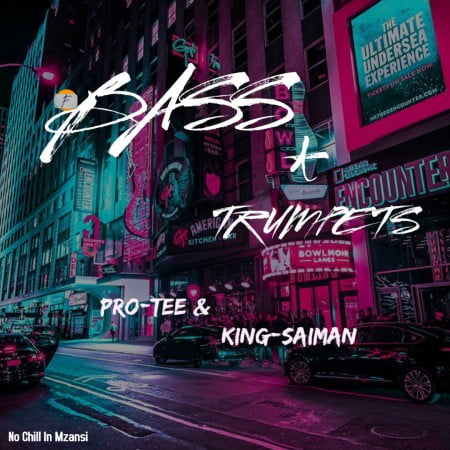 Record producers Pro Tee and King Saiman produce another GQom EP titled Bass & Trumpets.
The latest EP accommodated 5 GQom tracks as they made the second version for IThemba Lami.
Pro-Tee recently gave hope to the genre of GQom with his project Boom-Base, Vol. 3 album. Pro Tee has always proved his love for the genre, he dropped Gqom Terra to show how good he is handling the special genre.
Fans have been expecting a new production of the genre from Pro Tee. He appears when expected with his latest project featuring King Saiman and Dlala Chass.
Producing this one with King Saiman, they deliver another dimension of GQom to the World.
Download Zip file Pro Tee & King Saiman – Bass & Trumpets EP tracklist below.
1. Pro Tee & King Saiman – IThemba Lami 2.0
2. Pro Tee & King Saiman – The Switch Up (Kangaroo Dance)
3. Pro Tee & King Saiman – Heal My Heart
4. Pro Tee & King Saiman – German Trumpet
5. Pro Tee & King Saiman – Mzansi To Ibiza