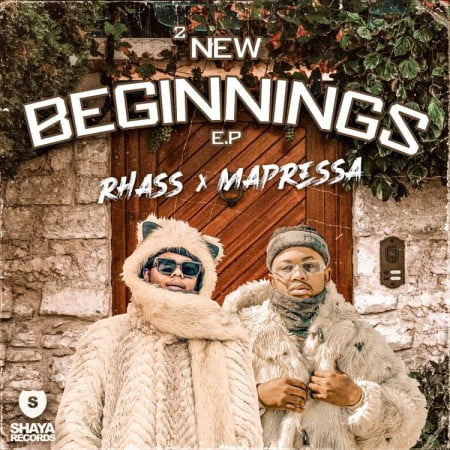 Rhass and Mapressa team up on a new level with a project titled 2 New Beginnings.
They make their fans proud with the project as they packaged it with 6 tracks.
Mshayi and Mr Thela played a huge part in the project as they were featured on all the tracks.
Mshayi and Mr Thela made their last appearance on It Ain't Me (Bootleg).
Giving us amazing hits for the year, they dropped their EP titled Make Cape Town Great which came alongside hits like Breaking Boundaries featuring the efforts Xola Toto, and also their amazing featuring on Diskwa's jam titled Addictive by Diskwa jam.
Wrapping it up on a new level, they drop this new track.
Rhass & Mapressa – 2 New Beginnings – EP
1. Rhass & Mapressa – Umthandazo Wase Shaye ft. Mshayi & Mr Thela
2. Rhass & Mapressa – Ndilumile ft. Mshayi & Mr Thela
3. Rhass & Mapressa – I Wanna Love You ft. Mshayi & Mr Thela
4. Rhass & Mapressa – Yadlala Mngani ft. Mshayi & Mr Thela
5. Rhass & Mapressa – Abangekho La ft. Mshayi & Mr Thela
6. Rhass & Mapressa – iMoolas ft. Mshayi & Mr Thela