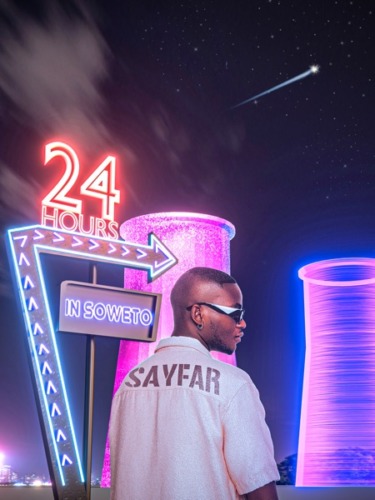 "24 Hours in Soweto" by Sayfar is a captivating musical journey that encapsulates the vibrant spirit and diverse soundscape of Soweto. The EP presents a collection of tracks that seamlessly blend Amapiano, Afro-House, and Hip-Hop influences.
Each track within the EP offers a unique sonic experience, showcasing Sayfar's versatility as a producer and collaborator. From infectious beats to emotive melodies, "24 Hours in Soweto" paints a vivid picture of the vibrant township life, offering a musical representation of its energy and cultural richness.
He also introduced the project with tracks like Dior featuring Visca, Optimist Music ZA, Leandra.Vert, and Cyfred.
The EP title, "24 Hours in Soweto," hints at a day's worth of experiences and emotions, captured through a range of eclectic sounds and rhythms. This musical journey through Soweto serves as both a tribute to the township's cultural diversity and a celebration of its musical heritage.
Sayfar – 24 Hours in Soweto EP
1. Sayfar – Ngalo (Umthandazo) ft. Optimist Music ZA
2. Sayfar – Imiyalo ft. Snenaah & Chley
3. Sayfar – Mina ft. LeeMckrazy & Matute
4. Sayfar – Shoota ft. Chley & Ceeka RSA
5. Sayfar – Dior ft. Visca, Optimist Music ZA, Leandra.Vert & Cyfred