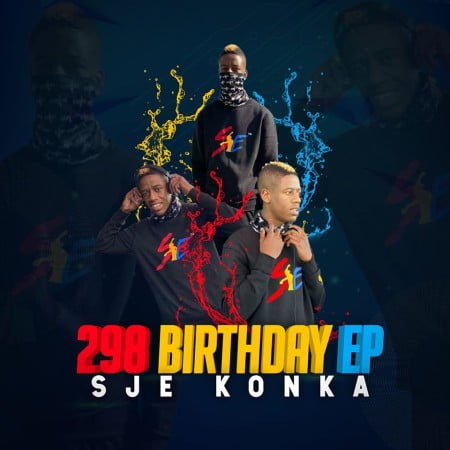 Talented music trio Sje Konka returns with their mini album titled 298 Birthday housing 8 amazing hit tracks.
The EP features the South African star Retha Rsa, Kiddy Soul, Cosmiq Devine and Tee Buddy.
The new release opens with Phase 5 featuring Kiddy Soul as the track gathers momentum and vibes, while it closes with 2 Steps featuring Cosmiq Devine & Tee Buddy bursting with atmosphere, vocal flicks and attitude.
The well crafted party starter recently featured Zing Master on their Sje Birthday Song (Mzukuzuku).
298 Birthday EP will serve as mastermind to the World as the music band needs fan to stay calm pending when they drop their main studio LP project ending of the month.
Download Zip file Sje Konka – 298 Birthday EP tracklist below.
1. Sje Konka – Phase 5 ft. Kiddy Soul
2. Sje Konka – Twin Plug (Original Mix)
3. Sje Konka – Jikeleza (Original Mix)
4. Sje Konka – Ma 2K ft. Retha Rsa
5. Sje Konka – Back DooR (Original Mix)
6. Sje Konka – Italy (Original Mix)
7. Sje Konka – Bolaya Joh (Original Mix)
8. Sje Konka – 2 Steps ft. Cosmiq Devine & Tee Buddy