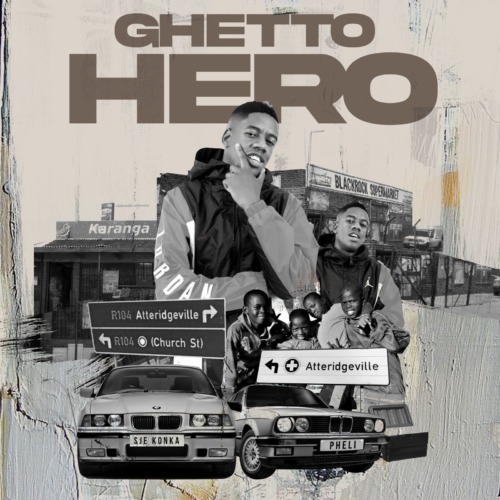 Sje Konka finally opens the year more with his new EP titled Ghetto Hero.
He delivers the new project with 8 tracks featuring artists like Busta 929, Freddy K, Big Soul, Optimist, and a few more appearances.
The Amapiano producer continues to make more way for himself in the industry with his amazing drops with perfect timing. He introduced the album to his fans when he dropped the first track titled Airforce featuring Mt D Kota.
Sje Konka also made his last appearance in the game collaborating with Retha RSA on Ma2k. The track also happened to be his first delivery for the year 2022.
In keeping it strong for his fans, he drops this new track.
1. Sje Konka – Airforce ft. Mt D Kota
2. Sje Konka – Alex ft. Busta 929 & Freddy K
3. Sje Konka – Jam Jam
4. Sje Konka – Njabulo ft. Mandy ZA, Mt D Kota & Kiddy Soul
5. Sje Konka – Pheli ft. Villa
6. Sje Konka – Smack Down ft. Mt D Kota & Big Soul
7. Sje Konka – Spirit ft. Vine Muziq, Optimist & Mt D Kota
8. Sje Konka – Umshado ft. Mandy ZA & Kiddy Soul