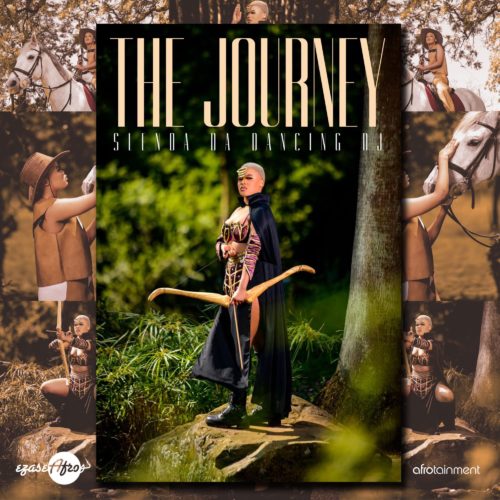 Slenda Da Dancing DJ debuts under Afrotainment with a new project titled The Journey EP.
The new project holds 7 tracks featuring known GQom artists in the industry.
In progressing and making the entrance for the EP, she dropped two tracks namely Landela featuring Q Twins & Andiswa Live and Umshini featuring T Man, BEAST & Diskwa Woza
Playing her game well and releasing the rest of the tracks, she drops this new EP.
Slenda Da Dancing DJ – The Journey EP
1. Slenda Da Dancing DJ – Vuka ft. Nkosazana Daughter & Prince Bulo
2. Slenda Da Dancing DJ – Landela ft. Q Twins & Andiswa Live
3. Slenda Da Dancing DJ – Good Life ft. Skye Wanda, DJ Tira & Biswoh
4. Slenda Da Dancing DJ – Suzulu ft. Sizwe Mdlalose, Tipcee, Ornica, TQue
5. Slenda Da Dancing DJ – Topiya ft. Sizwe Mdlalose, Fano & BlaqShandis
6. Slenda Da Dancing DJ – Wenza ft. Jeje
7. Slenda Da Dancing DJ – Umshini ft. T-Man, Beast & Diskwawoza