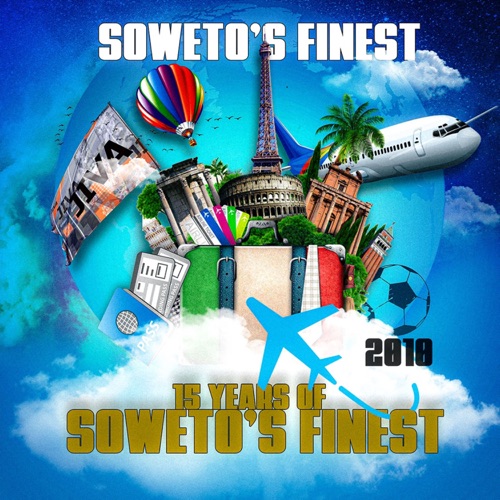 Soweto's Finest increases the tempo with a new EP project titled 15 Years of Soweto's Finest.
The musical crew joins heads together once again in delivering the 5 tracks project to their fans. The EP holds artists like Stilo Magolide, Just Bheki, Nobantu Vilakazi, and a few more.
Soweto's Finest made their last debut in 2020 with a track titled Njalo Njalo featuring Blaklez.
In welcoming the album, they made their first release on 15 Years featuring Nobantu Vilakazi.
Hitting the bar stronger now, they drop this new project.
Soweto's Finest – 15 Years Of Soweto's Finest EP
1. Soweto's Finest – Kirivai ft. Stilo Magolide & Just Bheki
2. Soweto's Finest – 15 Years ft. Nobantu Vilakazi
3. Soweto's Finest – Jonga ft. Flakko
4. Soweto's Finest – Ishu Saucy ft. HolaDjBash
5. Soweto's Finest – Gucci Gang ft. Imnotsteelo & HolaDjBash