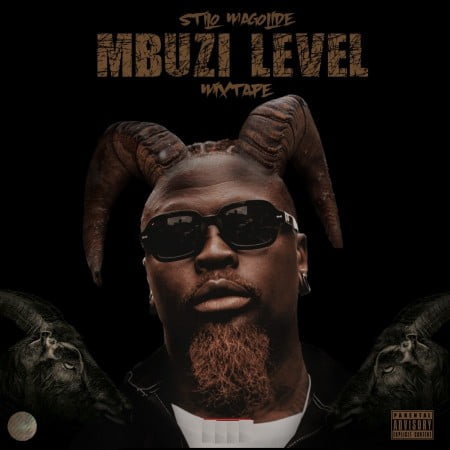 SA rapper Stilo Magolide proves his talent with a new project titled, Mbuzi Level.  "Mbuzi" means goat, so he is basically about to prove being the GOAT of the game.
The Mixtape houses 12 great tracks, featuring big South African artists like; Zingah, Reason, Saudi and a few more.
Stilo Magolide opened the Mixtape on a GOAT Level, holding the future of the Mixtape, while 25K wraps it all with Wed Em.
Download Zip file Stilo Magolide – Mbuzi Level Mixtape tracklist below.
1. Stilo Magolide – Mbuzi Level
2. Stilo Magolide – Venh Kah
3. Stilo Magolide – One Reason ft. Sastii
4. Stilo Magolide – 2190 pt.1
5. Stilo Magolide – Brada's Keeper ft. Saudi
6. Stilo Magolide – Mozart
7. Stilo Magolide – Crisp ft. Zingah & Farx
8. Stilo Magolide – Chesties
9. Stilo Magolide  – Ingozi ft. Reason
10. Stilo Magolide – Soja
11. Stilo Magolide – Stilo Nkinga
12. Stilo Magolide – Wed Em ft. 25K