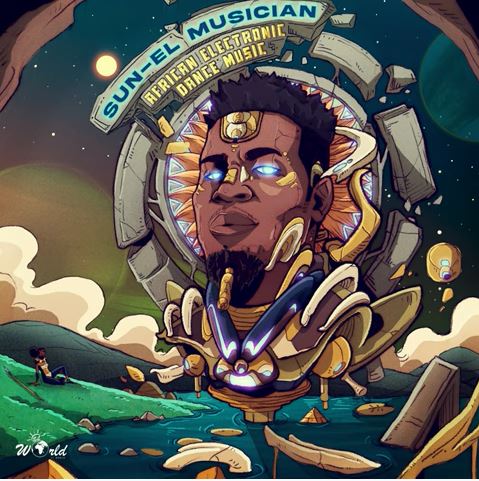 African man, Sun-EL Musician delivers his 11 track project titled African Electronic Dance Music EP.
He delivers the new project with the effort of the likes of Msaki, Simmy, Ami Faku, and a few more.
In introducing the EP to his fans, he took some hits off it as I Like It Anyway featuring Ami Faku and Bestfriend featuring Msaki.
Playing his game so well, he drops this new project.
Sun-El Musician – African Electronic Dance Music – EP
1. Sun-El Musician – Zube Nami ft. Yamisava
2. Sun-El Musician – Amateki ft. Bholoja
3. Sun-El Musician – Higher ft. Simmy
4. Sun-El Musician – Ululate
5. Sun-El Musician – Woza ft. Linos Rosetta
6. Sun-El Musician – Jozi (Maboneng)
7. Sun-EL Musician & DJ Thakzin – Spiritual Bomb
8. Sun-El Musician – Alone
9. Sun-El Musician – Esibayeni ft. Bholoja
10. Sun-El Musician – Bestfriend ft. Msaki
11. Sun-EL Musician & Ami Faku – I Like It Anyway