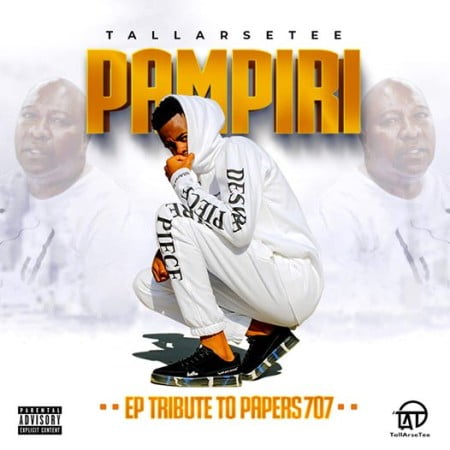 Among the South African artistes to pay tribute to Papers 707, TallArseTee joins them in paying his tribute with his latest project titled Pampari.
The album houses 7 great songs featuring great South African artistes like; Major League, Abidoza, JazziDisciples, Reece Madlisa, Zuma and a lot more.
The EP opens with Major League and Abidoza creating amazing vibes to the 2am track with Luu Nineleven & Msheke holding the wheel to the last track.
TallArseTee recently got featured on Mas Musiq's Ngizomlobola hit track featuring Mlindo the Vocalist. He appears new with his massive project in tribute to Papers 707.
Download Zip file TallArseTee  – Pampari EP (Tribute To Papers 707) EP tracklist below.
1. TallArseTee – 2am ft. Major League, Abidoza
2. TallArseTee – Mabebeza ft. Caltonic SA, Sje Konka & Freddy K
3. TallArseTee – Ngwanona ft. Busta 929, Dj Papers 707
4. TallArseTee – Sgubhu Som'Dantso ft. Entity Musiq & Tsivo
5. TallArseTee – Abelele ft. Entity Musiq, Lil Mo
6. TallArseTee – Umuntu Wakho ft. JazziDisciples, Reece Madlisa, Zuma, Lady Du & Busta 929
7. TallArseTee – Vuka ft. Luu Nineleven & Msheke