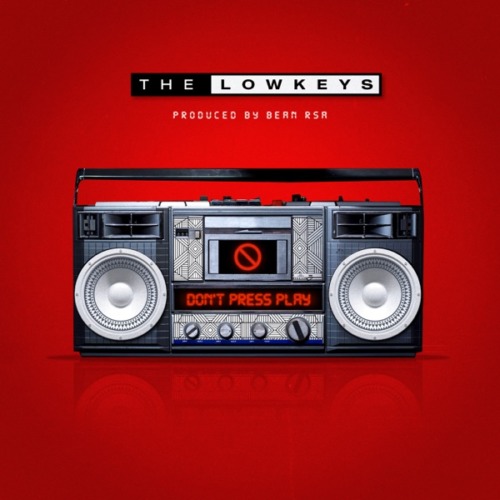 The Lowkeys drop their first project of the year on this new round titled Do Not Press Play EP.
The project holds 8 tracks and features artists like M,M,M, and a few more on it.
The South African artists recently also worked Minz5 and Josiah De Disciple on Freedom.
The Lowkeys are keeping the game consistent as they played a huge part in 2022. Their recent was when they worked with DJ Kazu and Busta 929 on Banyana.
It makes it their first EP release of the year as they drop this new groove.
The Lowkeys – Do Not Press Play EP
1. The Lowkeys – Khanyisa Bisa ft. DJ Mohamed, D2Mza, Bean RSA & 3TW01
2. The Lowkeys – Ngixolele ft. TJ Mengus, Richard Kay & Bean RSA
3. The Lowkeys – Tough Times ft. Bean RSA, Tye Waves & Saxo De Deejay
4. The Lowkeys – Pula Ya Lerato ft. Valentine & Bean RSA
5. The Lowkeys – Wa Lenyalo ft. Bean RSA
6. The Lowkeys – Man of God ft. Bean RSA
7. The Lowkeys – Dilo Di Chenchitse ft. Bean RSA, Abuti Gapgap, TJ Mengus & Richard Kay
8. The Lowkeys – Done Deal ft. Bean RSA
9. The Lowkeys – The Punisher ft. Bean RSA
10. The Lowkeys – Bus ft. Bean RSA
11. The Lowkeys – I Warned You ft. Bean RSA
12. The Lowkeys – O Lovey Wam ft. Djy Biza, Bean RSA, Boontle RSA, Prime Theist & Sje Konka
13. The Lowkeys – Camagu ft. Bean RSA
14. The Lowkeys – Jealous Rain ft. DJ Sumbody & Bean RSA
15. The Lowkeys – Pass & Special ft. Bean RSA, Villa & Sje Konka
16. The Lowkeys – Don't Be Shy ft. Bean RSA, Big Soul & Mac Guitar
17. The Lowkeys – Stivovo ft. Bean RSA
18. The Lowkeys – Baleka ft. Bean RSA & 3TW01
19. The Lowkeys – Jealous ft. Bean RSA
20. The Lowkeys – Fine Like The Weather ft. Bean RSA, Shaun Musiq, F Teearse & Afro Twin
21. The Lowkeys – Ngnari Konon ft. Bean RSA, Shaun Musiq & F Teearse
22. The Lowkeys – Van Damme ft. Boontle RSA, Tye Waves, K.O.B SA, Novatron & Skizo