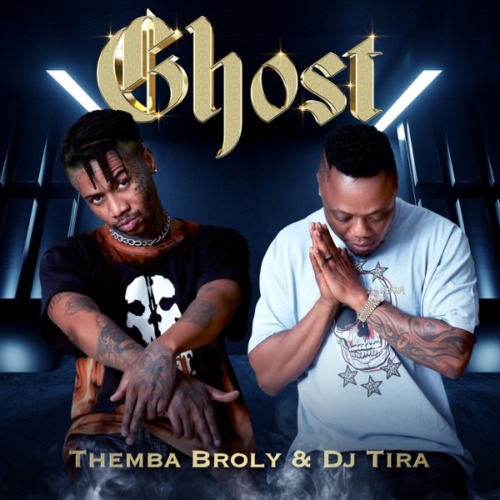 Themba Broly and DJ Tira work together in releasing this new project titled Ghost EP.
The project holds 3 tracks featuring artists like Skye Wanda, Prince Bulo, Q Twins, and a few more.
In releasing the project to their fans, they also made special attention to tracks like Ngiyakuthatha featuring Prince Bulo and Uyangifaka featuring Skye Wanda, Prince Bulo & Q Twins.
The Afrotainment artists pair up on this new one for their tracks.
Themba Broly & DJ Tira – Ghost EP
1. Themba Broly & DJ Tira – Uyangifaka ft. Skye Wanda, Prince Bulo & Q Twins
2. Themba Broly & DJ Tira – Ngiyakuthatha ft. Prince Bulo
3. Themba Broly & DJ Tira – Ithuba ft. Sizwe Mdlalose & LaSoulMates