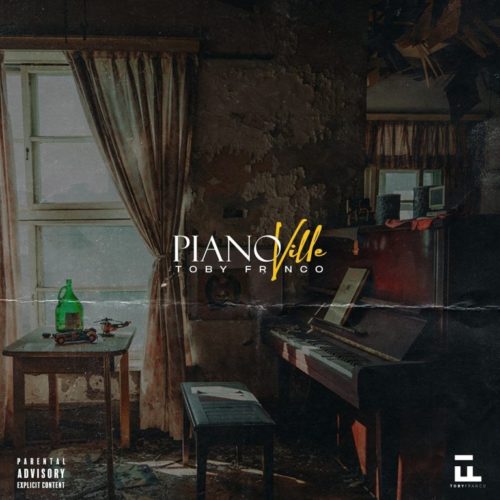 Toby Frvnco makes this his first round as he drops his EP titled Pianoville.
He brings the best on his new EP featuring the likes of Musa Keys, Sino Msolo, Boohle, and a few more.
Taking it real and strong, they launched the first track with Sthandwa Sam featuring Musa Keys and Sino Msolo.
Holding it stronger, they involved the vocals of Boohle on Ngithanda.
1. Toby Frvnco – Sthandwa Sam ft. Musa Keys & Sino Msolo
2. Toby Frvnco – Ngithanda ft. Boohle
3. Toby Frvnco – Ready ft. Makhanj, ULTRASOFT & Yuppe
4. Toby Frvnco – The Story
5. Toby Frvnco – Woza ft. Stay C, DJ 787 & Djy Mo'Tee
6. Toby Frvnco – Without ft. Yuppe
7. Toby Frvnco – PIANOVILLE