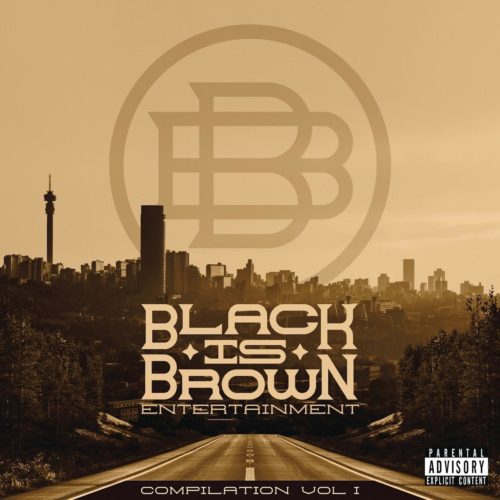 Black Is Brown Entertainment delivers this compilation volume one featuring Various Amapiano artists in the industry.
The album holds 31 tracks featuring the likes of Mr JazziQ, Sizwe Alakine, Mellow, Sleazy, M.J, and a few more.
Mr Jazzi took a track off it when he dropped Bafo featuring Sizwe Alakine, K-Zaka, Djy Ma'Ten, Djy Zan SA, Djy Biza, and MJ.
He also used the medium in dropping the official audio of Shaker Smart featuring Mellow & Sleazy, Djy MaTen, and M.J.
Packaging a whole deal for the weekend, they drop this new project.
Various Artists – Black Is Brown Compilation Vol.1
1. Phoenix & Djy Zan SA – 012
2. Djy Zan SA & Djy Biza – School boy
3. Djy Ma'ten, Djy Zan SA, M.J & Mr JazziQ – Ama 2 ft. Sizwe Alakine
4. Djy Zan SA, Djy Ma'ten & F3 Dipapa – Amaningi ft. Seekay SA
5. Djy Biza, Djy Zan SA & Phoenix – As'Phelelanga ft. Seekay SA
6. Djy Ma'Ten – Deeper Thoughts (Deeper Mix)
7. Djy Zan SA & Djy Ma'Ten – Destiny (Dub Mix)
8. Djy Zan SA & Djy Ma'Ten – Makunje
9. Kay invictus, Djy Zan SA, F3 Dipapa, M.J, Lemaza and Djy Biza – Nothembi
10. Djy Biza – Once Upon A Story ft. Dinky Kunene
11. Mr JazziQ – Pandemic ft. Sizwe Alakine, Djy Zan SA & Djy Ma'Ten
12. Djy Zan SA & Djy Ma'Ten – Retro Sounds ft. Kyika DeSoul
13. Djy Biza & Djy Zan SA – Makhathini
14. Djy Zan SA & Lemaza – Wena Maan
15. Djy Zan SA & Djy Biza – Goodbye ft. Kyika DeSoul
16. Djy Ma'Ten – Ukuz'Buka ft. Mellow & Sleazy & BoontleRSA
17. Mr.JazziQ, Kay invictus & M.J – Halala ft. Mellow & Sleazy
18. Mr.JazziQ & Tsiki XII – Skanda de Jive
19. Mr.JazziQ – Head & Shoulders ft. Mellow & Sleazy, Djy Ma'Ten & M.J
20. Mr.JazziQ – Bafo ft. Sizwe Alakine, K-Zaka, Djy Ma'Ten & Djy Zan SA
21. Mr.JazziQ – Shaker Smart ft. Mellow & Sleazy, Djy Ma'Ten & M.J
22. Kay invictus & Djy Ma'Ten – Gatara ft. Goodguy Styles
23. Djy Ma'Ten & F3 Dipapa – Mtoroza
24. Tsiki XII & M.J – Grudge ft. Monalisa
25. Mr JazziQ & Djy Ma'Ten – Fire Flavor ft. Mellow & Sleazy, BoontleRSA, Dinky Kunene & papi_sa
26. Djy Ma'Ten & M.J – Suka
27. Mr.JazziQ – Bolaya ft. Mellow & Sleazy, Djy Ma'Ten & M.J
28. Djy Ma'Ten & M.J – Inhliziyo
29. Tsiki XII – Mshengu no Tata ft. Mshengu
30. Tsiki XII – Monalisa
31. Mr.JazziQ – Gabo JazziQ ft. Mellow & Sleazy, Djy Ma'Ten & M.J