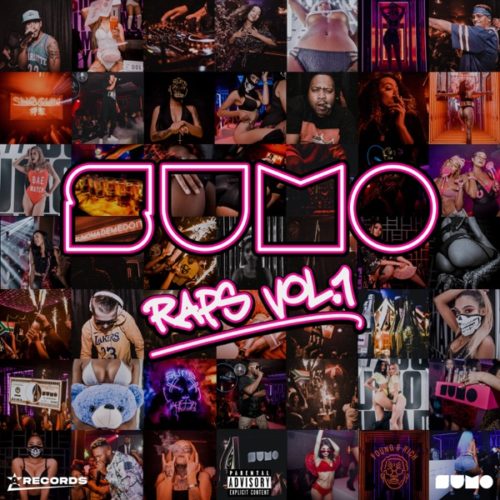 Our favorites artists surprise us with something new this time around as they come together to form an EP titled Sumo Raps Vol.1 for all their fans.
This is a collaborative effort of many artists like; Reason, Yung Swiss, YoungstaCPT, Nadia Nakai, Kwesta, Khuli Chana, Ginger Trill, Okmalumkoolkat, PH Raw X, Frank Casino, Stogie T, DJ D Double D, and Da L.E.S.
They pick themselves in duo in appearing in a track off the EP.
Da L.E.S opened the EP with DJ D Double D as they both handled Slap then releasing it to Reason on Anti Social.
This shows how much our South African artists love us as they come together in gifting us something massive for the weekend.
1. Da L.E.S – Slap ft. DJ D Double D
2. Reason – Anti Social ft. Yung Swiss
3. Khuli Chana – Real Quick ft. Ginger Trill
4. Kwesta – Gcwala ft. Reason & PH Raw X
5. YoungstaCPT – South African Hip Hop Industry
6. Okmalumkoolkat – Auto Pilot
7. Stogie T – Art Of Fresh
8. Nadia Nakai – Go Up ft. Frank Casino